Apple Park lunch with Apple CFO Luca Maestri auctioned for charity
Fans of Apple with deep pockets can get a personal meeting with the company's chief financial officer and at the same time make a donation to a good cause, as a charity auction for lunch with Luca Maestri and a tour of the Apple headquarters is now live on Charitybuzz.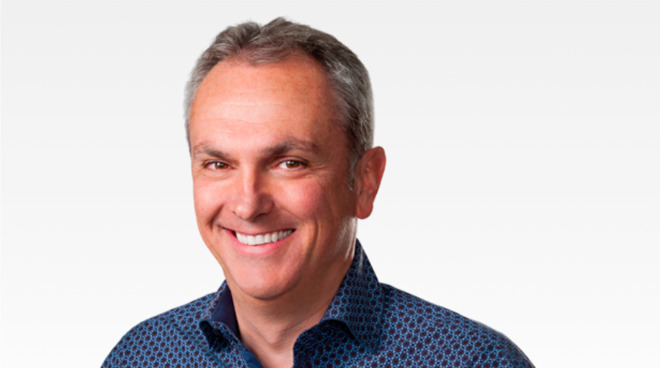 The winning bidder of the Charitybuzz
auction
will be able to take a guest to meet Apple Senior Vice President and CFO
Luca Maestri
at Apple Park. As well as lunch, the winner will also receive a tour of the headquarters itself, given by an Apple employee, with the entire visit expected to take an hour.
The auction will run until 2 p.m. Eastern time on Dec. 5, 2019, with the offer of the visit expiring on the same day in 2020. The small print also advises that while Apple will try its best to accommodate the winner's agreed-upon date, the winner will still be expected to "adhere to Apple's scheduling timetable."
At the time of publication, the auction has opened with a single bid of $10,000, with bids increasing by $500 increments. The estimated value for the auction is expected to be $50,000 once it ends, with proceeds going to the Andrea Bocelli Foundation.
Maestri is well known to observers of Apple's
quarterly results
, as he appears on the call alongside CEO
Tim Cook
to present the period's revenue and other figures of interest to investors. A graduate of Luiss University in Rome and a holder of a master's degree in Science of Management from Boston University, Maestri has been at Apple since 2013, initially serving as the vice president of finance and corporate controller, before ending up in his current position.
Charity auctions to have lunch with members of Apple's executive staff have been a regular occurrence, with Cook offering his time on multiple occasions, including one in 2014 when lunch with the CEO raised
more than $330,000
. Meetings with SVP of Internet Software and Services
Eddy Cue
and former Apple Music executive
Bozoma Saint John
have also been offered for auction.