Nike customers to get 3% cash back for using Apple Card
The sports footwear company Nike has become the latest retailer to offer customers the maximum 3% daily cash back when they pay using Apple Card. The rate isn't limited to shoes, either, as it applies on the website, and in the company's training club too.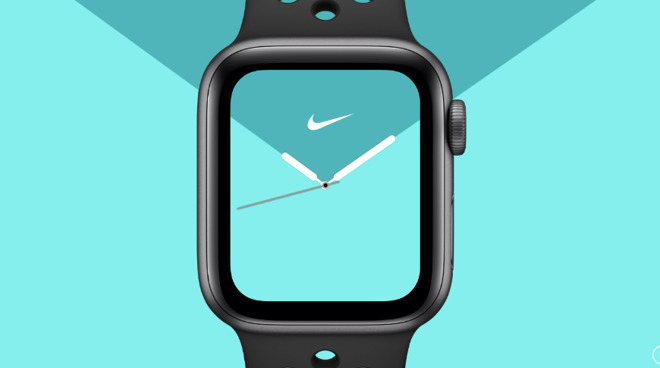 You could always get 3% back from buying a Nike Apple Watch if you bought it through Apple, but now Nike is offering it to all Apple Card users, everywhere.
Customers using
Apple Card
while buying any products or training services from
Nike
, will now receive 3% cash back through Apple's Daily Cash system. It applies to the purchase of any item across the retail stores, the Nike website, the Nike app, SNKRS, the Nike Training Club and the Nike Running club.
This means Nike has joined a small but growing number of firms that are paying out what has so far been the maximum cash back available via Apple Card.
When Apple Card was first announced, the 3% figure was only said to be available on purchases of
Apple
goods from Apple sources, such as the physical or online
Apple Stores
. Other purchases could receive 2% depending on the venue, and ones where the user had to swipe the physical Apple Card,
would get only 1%
.
Then at launch in August 2019, Apple revealed that purchases via
Uber
and
Uber Eats
would also get users the 3% Daily Cash back.
Since then, Apple has also added the 3% figure in deals with the
T-Mobile
and, significantly,
Walgreens
.
Nike is perhaps less of a surprise addition since the company has long partnered with Apple on a special
Nike edition of the Apple Watch
.
Apple Card is issued by
Goldman Sachs
, which says it was "
the most successful credit card launch ever
."