Judge dismisses class action involving iTunes and Apple Music data privacy
Apple on Monday won final judgment to dismiss a class action complaint claiming the company unjustly profits from the aggregation and sale of iTunes and Apple Music user data.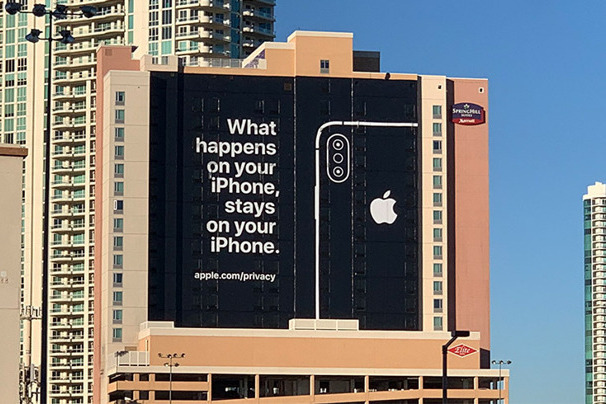 U.S. District Court Judge William Alsup in a judgment delivered the Northern Court of California
dismissed the case
with prejudice after plaintiffs failed to file an amended complaint on the matter by Nov 14. Apple on Oct. 25
won a motion
to dismiss the litigation when Alsup determined facts and supporting documents presented by plaintiffs were inadequate.
Lodged in May, the litigation involves three named complainants who
allege Apple broke
Rhode Island and Michigan law for selling, renting, transmitting, or disclosing a customer's information without consent. Specifically, plaintiffs Leigh Wheaton, Jill Paul and Trevor Paul claim Apple sold and otherwise exposed personal listening information to third parties, including data brokers and app developers.
Pertaining to iOS developers, plaintiffs claim Apple allowed app makers access to library and listening metadata, user "tokens" that might be associated with personal information, and gifted songs. On the latter, the complaint notes iTunes incorporates a feature that tells users attempting to gift a song to another customer whether a recipient already owns a given track. The feature reveals a recipient's name and listening history, the complaint reads.
As a result of Apple's alleged privacy indiscretions, plaintiffs claim overpayment, loss of value of their personal listening information, unwarranted junk mail and telephone solicitations, and risk of identity theft, according to court documents.
Alsup in granting the October motion to dismiss referred to two key exhibits, one of which appears to show a data broker's listing for information pertaining to millions of iTunes and Pandora customers. Plaintiffs claim a mail icon presented in the document includes the names and addresses of iTunes customers, but Alsup disagreed.
"Yet, the mail icon does not explicitly disclose any names, addresses, or personally identifying information of customers. It is merely a picture of an envelope," Alsup wrote in October. "The complaint fails to explain anything about clicking on the icon. Without more information, which was surely available to counsel, this order will not speculate that the mail icon explicitly would lead to Apple customers' names and addresses."
A second exhibit, also an alleged listing from a third-party data broker, was found insufficient as evidence of Apple's supposed illicit activities because it failed to include the "data broker name, Apple, or even iTunes."
On allegations that Apple violated user rights by allowing developers access to metadata, tokens and gifted songs, Alsup found plaintiffs provided no evidence to substantially support their claims. Importantly, claimants needed to prove disclosed data connects a user's music selection to personally identifying information, a requirement that was not met by the information released through iTunes metadata.
Plaintiffs failed to explain what a token is or how Apple discloses user information through the use of such technology, nor did they adequately show sufficient injury suffered through iTunes' song gifting feature.
Mlex reported on Alsup's dismissal
earlier today
.
With the case dismissed with prejudice, plaintiffs are barred from bringing amended claims against Apple in a future action. The litigation is dead.