Review: POW Audio's Una X is a portable, collapsible wireless party speaker
POW Audio gave us a chance to take a look at their brand new Una X, an expandable, omnidirectional Bluetooth speaker designed to fit comfortably in a bag so you can take the party with you.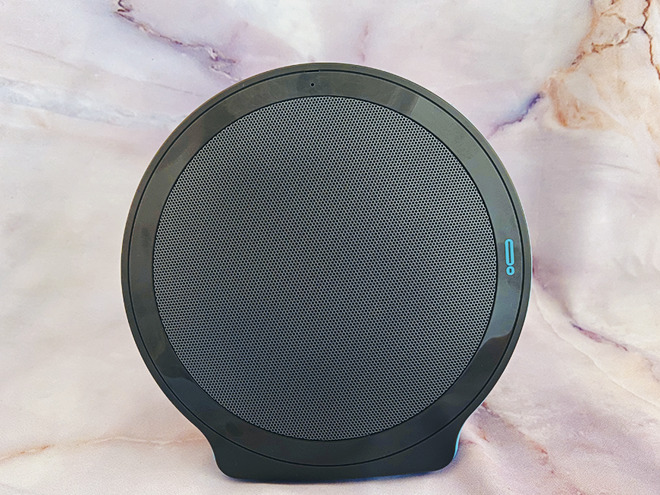 Whether you're a frequent camper, hiker, skater, or just looking for a great backyard or poolside speaker, POW has got you covered with the Una X.This unique speaker features a WaveBloom chamber that you pull to expand, providing a resizeable resonating chamber to help fill out a room with sound. When it's time to leave, collapse it back down, toss it in your bag, and take the party with you.
Audio quality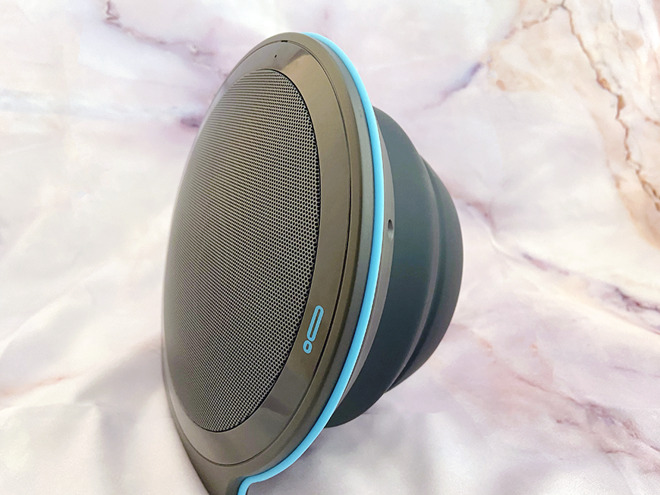 As far as sound goes, the Una X is surprisingly decent for something that seemed like a gimmick at first blush. It's one of the best portable speakers we've seen, and its mid-range price point makes it a relatively safe buy for someone looking for a portable speaker.
The Una X folds down to about the size of a thick frisbee. We could see this being used at bonfires, picnics, and poolsides. Opening up the WaveBloom air chamber volume is simple, and just takes a tug.
POW Audio says that Una X is an omnidirectional speaker, which is
mostly
true. You'll get the better sound from the front of the speaker, but thanks to that expanding WaveBloom air chamber, it does seem to radiate from the entire device. But, the WaveBloom chamber effectiveness is situational.
It was hard to tell if that air volume made much impact at lower listening volumes. But, if you crank it up, it makes a giant difference. Because of this, the high quality at loud volume makes the Una X a great outdoor speaker.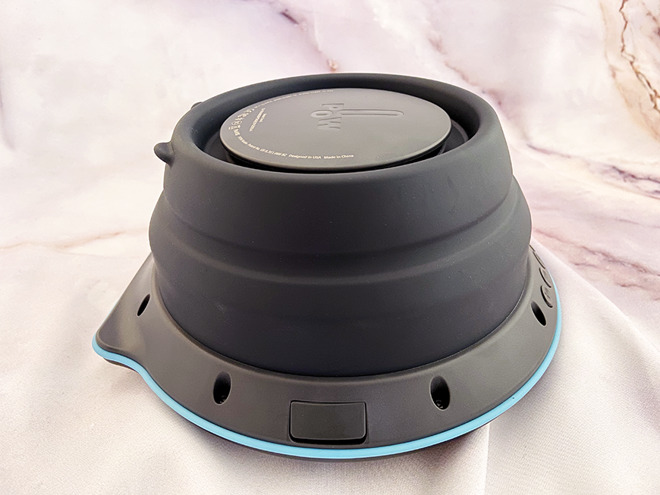 Just pull the chamber to expand
Of course, pairing two of them together makes it even better. Because the speakers are wireless, you can spread them out across an area for maximum coverage. If you're looking for a portable sound setup to go from the poolside to the campsite, this might be the speaker for you. Well, maybe two of them are the speakers for you.
Controls and performance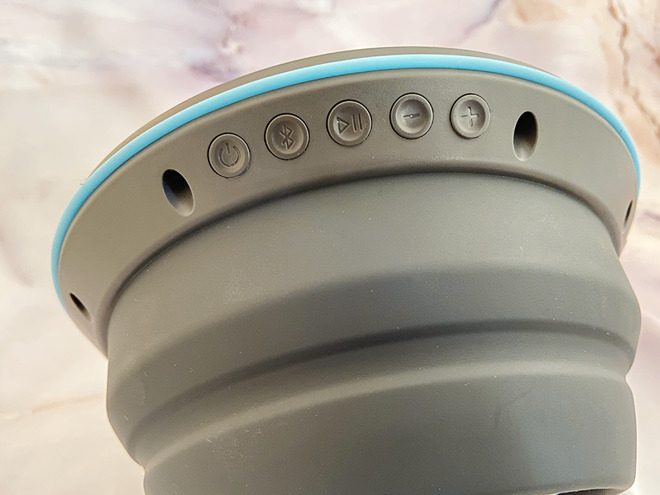 The Una X controls are easy to find without looking.
The controls on the Una X are conveniently located at the top of the speaker. They feature a power, Bluetooth, and volume up/down button. The buttons are raised up and quite tactile, so once you get an idea of their positioning, you can quickly and accurately press them without looking.
At no point during our test did we have any problem connecting the Una X to any of the iPhones, iPads, Macs, or PCs we tested. Pairing the speakers together was a simple task. It involves pressing and holding the Bluetooth button on the first Una X and short pressing the Bluetooth button on the second. We had no issues with random disconnects, either.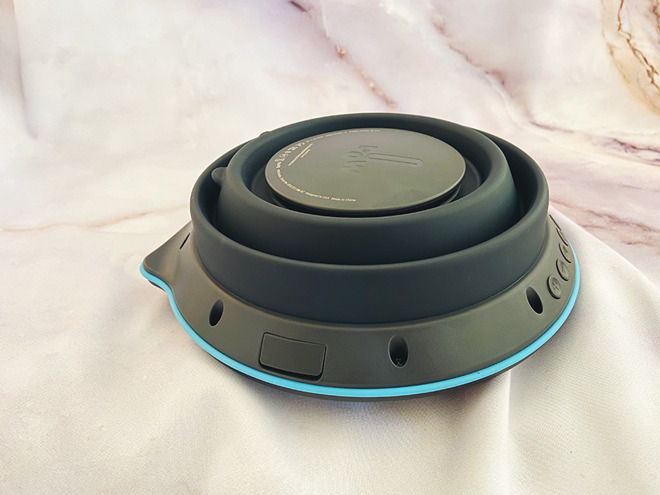 The WaveBloom chamber flattens for portability.
Battery life
What's good is an ultraportable speaker if it can't go all day? When we tested the Una X, we were capable of getting just under 18 hours of playtime while listening at a "regular" volume. At louder volumes, this decreases a lot, but the manufacturer-provided 16 hours is still a reasonable estimate based on our testing.
Charging is done via the included USB-C cable and takes about two hours to complete a full charge. Once fully charged, the power light on the Una X turns off, letting you know that you're ready to go.
Overall
The Una X is a great portable speaker. While we initially thought the expandable WaveBloom chamber was a gimmick, we've come around on it.
Pros

All day battery life

Folds down for travel or storage

Expandable chamber improves volume quality
Cons

Effect not as noticeable at lower volumes

Still a bit bulky
Score: 4.5 out of 5
If you want to get your own Una X, you can head to either
Walmart
or
Newegg,
where you can purchase one for $112.49.