February 2019 in review: Security problems, iPhone sales woes, and Apple controversies
It was in February 2019 that we learned Apple's plans for the year included at least 11 devices -- and it felt like it was this month that the company was embroiled in that many controversies.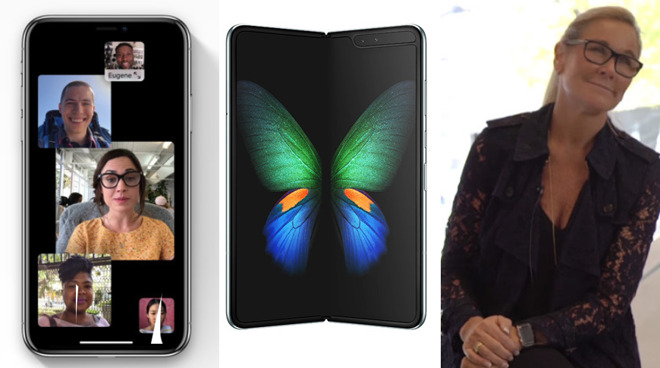 February 2019 featured the Group FaceTime bug (left), Samsung's folding phone (center), and Angela Ahrendts leaving Apple (right)
Long ago, back when the company was called Apple Computer, and we knew it just for Macs and the odd side project like Newton, controversies were technical issues rather than political. In February 2019, we had a brief return to those days as Apple landed itself in trouble over podcasts.
Do let us all remember that it's Apple who invented the podcast -- the word itself is about the only remnant of the iPod phenomenon -- so you could argue that it should be allowed to tinker with its invention.
However, this month it told podcasters to sort out how they listed their shows on iTunes or face rejection. Much of the advice was entirely fair and sensible, but one part appeared to say you couldn't have numbers in episode titles.
As
AppleInsider
pointed out, this apparently small requirement would mean podcasters having to rename hundreds of episodes -- and
make them less clear
to listeners, too.
Fortunately, Apple recanted. In retrospect, it was the first of many cases this year where Apple would do one thing and then be persuaded to reconsider because of public pressure.
It's just that some of the cases were a lot more serious than what number episode your podcast is on.
Russia and Saudi Arabia
Apple is a worldwide company, and it is subject to the laws of every nation it operates in. In February 2019, that meant the company changed its strong privacy stance and
bowed to Russian law
.
From this point on, Apple's user data for citizens within Russia would be stored on local servers. Just as it had with China in 2018, the news concerned civil and human rights activists, but it continues.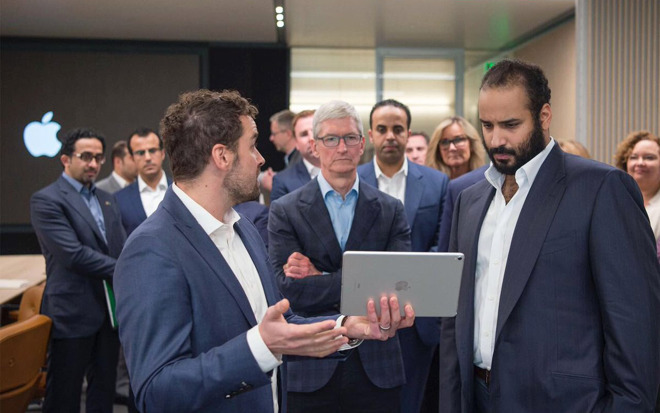 Apple CEO Tim Cook meeting with Saudi Crown Prince Mohammed bin Salman, on the right.
It's harder to tell, from within the US, whether the Saudi Arabian app Absher continues in the same form it did this month. Absher is a state app ostensibly concerned with issues such as paying parking tickets, but it was also possible to use it to
monitor and limit the travel of women
.
After Amnesty International and the Human Rights Watch expressed concern over the app on both the Apple App Store and Google Play, Tim Cook said he'd look into it.
"I haven't heard about it," Cook said in an NPR interview. "But obviously we'll take a look at it if that's the case."
The app is currently still available on both the App Store and Google Play.
Porn and gambling apps
You can browse the App Store knowing that it's curated, that you can trust anything you find. But again this month, more cases were revealed of apps that were being sold outside this walled garden.
Specifically, they were being sold through the system by which Apple can let corporations design and distribute apps for their internal use -- Apple Enterprise Certificates. Facebook and Google were using it to distribute apps that would never have been allowed in the App Store.
These apps don't have to be approved by the App Store team because they're never going to be publicly available.
Until they were
.
As well as new gambling or pornographic apps,
hacked versions
of legitimate App Store titles were being distributed this way too.
"Developers that abuse our enterprise certificates are in violation of the Apple Developer Enterprise Program Agreement and will have their certificates terminated, and if appropriate, they will be removed from our Developer Program completely," announced Apple. "We are continuously evaluating the cases of misuse and are prepared to take immediate action."
Monitoring
Speaking of monitoring the situation, February also had controversy over a Group FaceTime bug. This had been uncovered the month before, but now the UK's GCHQ was reportedly proposing that its spies
use this bug for surveillance
.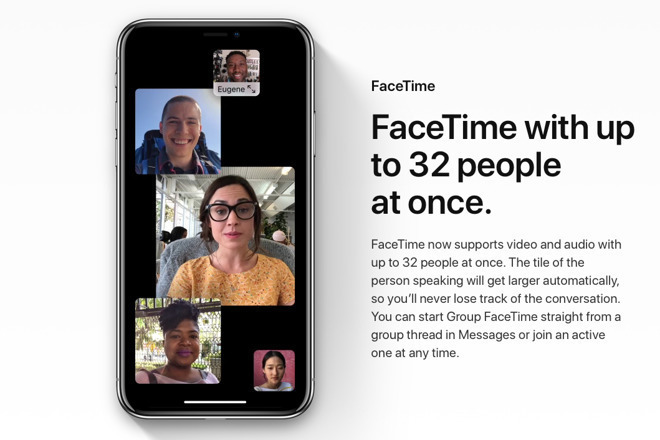 Not everybody was unhappy with the Group FaceTime bug
The so-called "Ghost Proposal" wanted a feature like this bug to be implemented deliberately and maintained. Such is Apple's stance on privacy that you already know what the chances of it agreeing to that are. One genuine reason to applaud Apple is how it genuinely does work to protect us.
Unfortunately, one genuine reason to complain about Apple was also uncovered in this Group FaceTime issue. While Apple fixed the bug, it wasn't Apple who had found it. Instead, a teenager named Grant Thompson found it and correctly reported it using
Apple's comparatively miserly bug reward program
.
While, as ever, we can't know the steps that went on within Apple, what appeared to happen is that initially, they said thanks very much -- and ultimately were pressured into paying better.
As it stands, Apple reportedly agreed to pay Thompson some undisclosed amount of cash and at least
contribute to his education
.
It isn't that we expect Apple to do the right thing just because it's Apple. It's not that we think this particular bug was gigantic, though it was hardly small.
It's that Apple needs people both to find bugs and to report them. When they make it harder to report, and when they are seen to be cheaper about it than Google, it disincentivizes people.
Mind you, this was February, and Apple didn't have as much money as it should, because of those pesky falling sales in China.
China recovery
Only weeks before, Apple had revealed that iPhone sales were down significantly in China, and we all figured that wasn't going to change.
It changed.
Reports in early February said that Apple had implemented price cuts in the region, and
it was working
. One Chinese retailer, Suning, reported an 83 percent rise in iPhone sales volume during a price cut period.
In a case of research firms telling you something you might've guessed anyway, this news was followed by IDC saying that Apple's problems in China were that it
priced iPhones too highly
.
It's easy to mock that analysis, and it's also easy to assume that cheaper iPhones mean more sales. That price cut by itself reportedly proved
only temporary
sales improvement.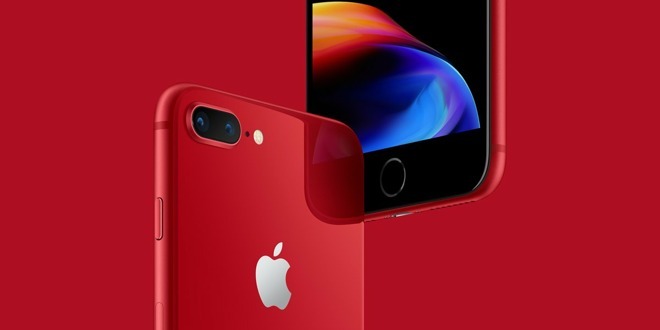 Apple's iPhones
Starting in February and continuing later into the year, we learned of how Apple was doing much more than cutting a buck or three off the cost of a phone.
Judiciously-chosen price cuts were joined by
alterations to how Apple offered trade-in options
. It wasn't the first time Apple had offered trade-in deals, but it was fascinating to see how it was now part of a multi-pronged campaign to improve Apple's fortunes in China.
Some of that campaign involved Tim Cook playing politics, as he increasingly does or perhaps has to. During this time, trade talks between China and the US had the potential to threaten Apple's sales, but
Cook was optimistic
.
Besides, if you wanted to learn about a company in financial trouble, you wouldn't look to Apple. You'd look to its supplier, Japan Display, instead.
This is the simple story of a company that didn't pivot fast enough to new technology. It used to be a hugely successful LED screen manufacturer, but then the world -- or at least Apple -- moved over to OLED.
Japan Display has now spent years in financial straits but in February, it was to
get a $723M bailout
. Not to jump ahead too much, but if anyone at Japan Display relaxed on the news of this bailout, they were premature.
Waiting on news
So were people who thought AirPower would be out this month. So were we when we did an in-depth profile of Apple's head of retail,
Angela Ahrendts
. She's got a fascinating history, and at this point was approaching her fifth anniversary at the company, but then she announced she would
be leaving in April
.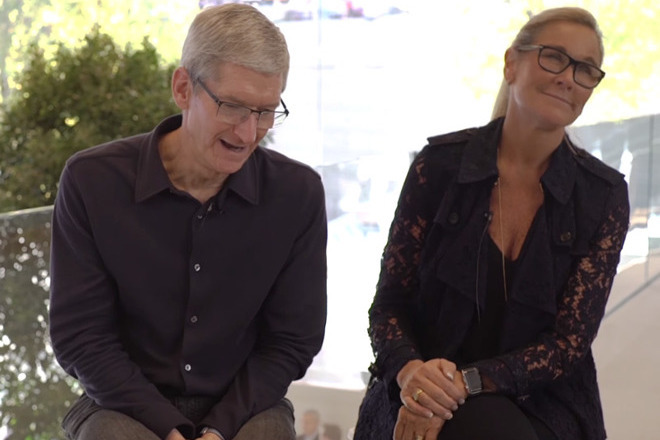 Tim Cook (left) with Angela Ahrendts
Ahrendts was replaced by longtime Apple fixture Deirdre O'Brien. We did an
in-depth profile
of her, too.
Ahrendts wasn't the only person leaving Apple, and O'Brien wasn't the sole one adding to their roles within the company, though. According to the
Wall Street Journal
, dramatic
shake ups in the executive team
meant many projects were simply put on hold.
It wasn't as if familiar names were going, though. Ahrendts was probably the best-known one outside Apple, and it's not as if anyone like, say, Jony Ive, was ever going to leave.
However, it also wasn't that many projects were put on hold for long. In February, we learned that Apple's plans for the rest of the year included
no less than 11 hardware releases
.
That meant just about every single line of hardware Apple makes was now expected to be updated. You could assume new iPhones would be out before the end of the year, and Apple had already said a new Mac Pro was coming. But there was more, including new AirPods, iPads, Apple Watch and so on.
Not pictured
The 11 product releases or updates were specifically hardware, but in February, we were also learning steadily more about software, services -- and something in between.
Apple Card was reportedly
about to enter testing
.
At the same time, Apple Maps was seeing more people using it, probably, and
more people trudging around
adding detail to it.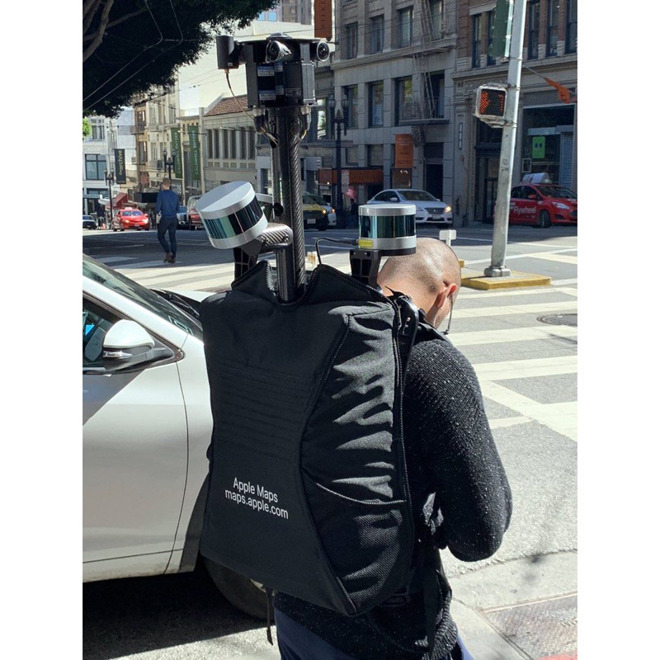 Apple Maps on foot
There was word of an Apple
live TV streaming service
, and quite a lot about Apple's still most secret project.
The Apple car, Project Titan, has yet to be announced by the company, but it's so big that news keeps coming out. Sometimes it's conflicting news, though, such as now when Apple did confirm
laying off 190 people
from it.
That doesn't sound like a project that's going well, but maybe they've finished. It also didn't look great when it was revealed that Apple's autonomous car disengages about
once per mile
.
Yet seemingly that is by design, it's not a failure of the system. Instead, Apple said it is a measure of how safe it's being built to be.
And if Tim Cook hasn't stood on stage yet and said that Project Titan is the best car Apple has ever made, this month it came close. Apple released a safety report for the car.
It was very short
. But it showed Apple being willing to reveal that it was, indeed, working on this.
Just probably not for 2019.
Most anticipated
It was in the 2019 projected roadmap that we first heard
rumors of a 16-inch MacBook Pro
being in the works. It wasn't clear then whether it would be 16 or 16.5 inches, and initially, we didn't know whether it would be much bigger than the then-current 15-inch MacBook Pro.
The new machine was said to be aimed at designers, and if they were looking forward to this, power users were lapping up word that the forthcoming Mac Pro would be
easy to upgrade
. Still more were taken by the claim that Apple would be returning to making displays, this time a 6K one.
However, if we were all looking forward to some new hardware, Intel wasn't.
We've long suspected that Apple will move away from Intel processors and on to ARM ones, but in February, it was claimed that Intel itself thinks
it will happen soon
.
The future is folding up
What won't happen any time soon -- but it
will definitely happen
-- is Apple releasing a foldable version of the iPhone.
This month
Samsung beat Apple to it
with the Galaxy Fold, a $1,980 7.3-inch folding smartphone.
Keep up with AppleInsider by downloading the AppleInsider app for iOS, and follow us on YouTube, Twitter @appleinsider and Facebook for live, late-breaking coverage. You can also check out our official Instagram account for exclusive photos.