April 2019 in review: Apple settles with Qualcomm to get its 5G modem
The month after a lot of product releases always goes the same way with people immediately looking to what's next. In April, though, we may have had a lot of rumors, but we also had legal battles, security issues, and a clear path forward for 5G on the iPhone.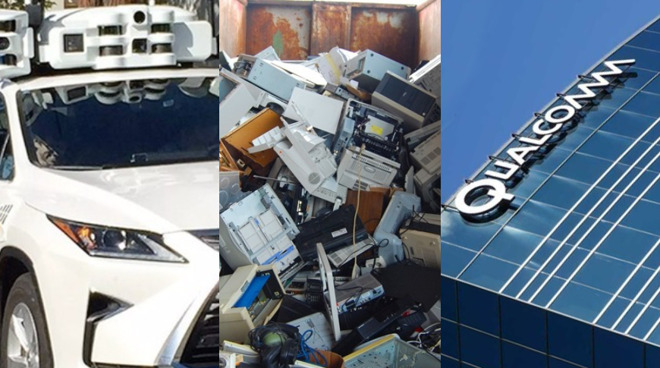 April 2019 saw yet more Apple Car news (left), e-waste problems starting (center), and Qualcomm issues being resolved (right)
In March, Apple had released so many hardware updates that doubtlessly everyone was satisfied. That lasted several days until April when of course, we got right back into the rumor cycle of everybody looking ahead to what Apple can do for us next.
So it was in April 2019 that we began hearing a slew of rumors that, in many cases, turned out to be true. We started to see evidence of the next iPhones having a triple-camera system, and we learned that Apple's 31.6-inch
professional display
might arrive soon.
There was the first inkling that Apple was working on a larger
MacBook Pro
, though reports claimed it could be anything from a
16-inch to a 17-inch model
, and that it would be released in 2021.
We can't know whether schedules change, priorities alter, or just rumors are wrong, but one claim in April that hit the mark was that we would get noise-canceling
AirPods
before the end of the year
.
And perhaps to the chagrin of some third-party developers, it also turned out to not be an April Fools' joke that Apple was working on how to make an iPad be a
second display for a Mac
.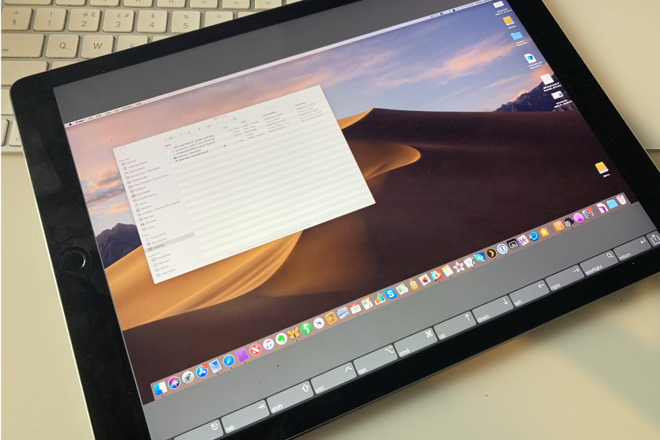 It didn't end up looking quite like this.
There were also rumors aplenty about new
iPad Pro models
in 2020 and
5G ones in 2021
, although speaking of 5G, there were worries Apple was
going to miss out
.
Speaking of rumors
Naturally Apple wasn't saying a word about any of these rumors -- or the ones about an
iPhone SE 2
, or another one about it
making a Tile-style tracker
.
Oddly, though, it was talking about the rumored Apple Car. Apple still didn't announce it, nor say anything it didn't have to, but it had to
report safety data
to the State of California.
The figures in that report did show fewer cars and drivers than 2018's similar documentation, but not a significant drop. Instead of 72 cars in November 2018, Apple was now operating 69. And instead of 144 drivers, it had 110.
There were also signs from the
industry and supply chain
that Apple was pressing ahead with its Project Titan car plans.
Those rumors looked solid, and then there was also an Apple patent for a
skid recovery safety system
, so you'd think they could just come out and admit it.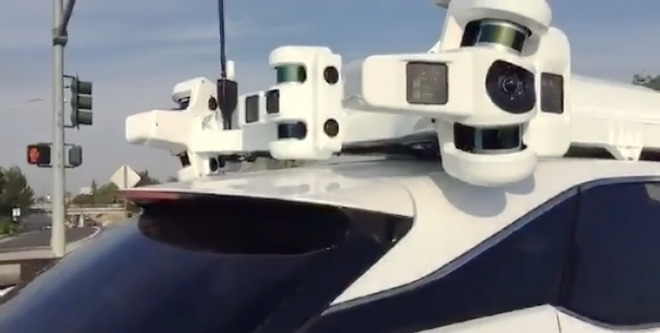 You heard it here first. Apple is working on an Apple Car. Yes, really. That's your shocked face.
Apple has been known to abandon projects even after considerable time and investment. See March's public cancellation of AirPower, for one thing, but also how we now know that Apple did make an
actual TV set
.
Once Apple has announced something, made it, and put it on sale, though, it does tend to stick with it. Look at how the Apple TV device was a "
hobby
" for years before it became a significant device.
Or look at how Apple has kept on bloating up iTunes and refusing to listen to people who argued it should be split up into separate apps. Those people had no chance of that ever happening -- until April 2019, there was news that the impossible was beginning to
look probable
.
News is the thing
Apple had launched Apple News+ in March, but April was the end of everyone's free month trial before it was possible to tell how well it was doing. The answer appeared to be that it wasn't doing very well at all.
An early report did say that Apple News+ had got
over 200,000 subscriptions
in its first 48 hours.
That sounds good, except that because of that trial, this means precisely 0 subscribers were paying for it. Given that it was free, it's surprising the figure was so low.
Nonetheless, this was reportedly more people than had been using the service's predecessor, Texture. We did also learn that Apple may have spent $485 million to buy Texture, and in April, we learned that it had shut down that previous service. That wasn't a surprise for anyone, and it wasn't a particular inconvenience for Apple users, but it did lock Texture's Windows users out.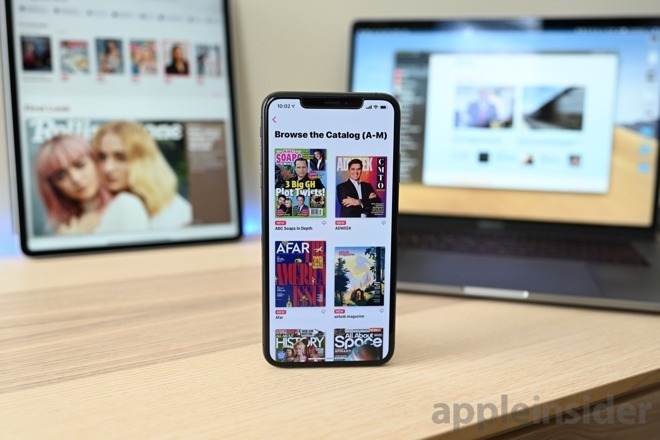 Apple News+
Early in the month, we also heard that Apple's Eddy Cue had been on a tour of publishers, working on getting them signed up to the service. We don't know which ones he was successful with, but reportedly it was the
Washington Post
and the
New York Times
that he was focused on.
"They put a tremendous amount of pressure on,"
one source claimed
. "We'll make you the most-read newspaper in the world [Cue said]."
The
NYT
preferred to say no and work instead on a "direct relationship" with its readers. The
Post
wasn't so quick to say no, but also wasn't rushing to say yes, either.
"Our focus is on growing our own subscription base, so joining Apple News+ did not make sense for us at this point,"
Post
spokeswoman Kris Coratti said. "Apple has been a very good partner -- we will continue collaborating with them on other ongoing projects and expect to do many things with them in the future."
On the cards and on the TV
In comparison, while Apple Card had not launched and as of April we still didn't have a date for it, there were already signs that it would be a much bigger hit than Apple News+.
Financial analysts claimed that Apple would be likely to break into the top ten most successful card issuers by 2024.
And that by then, Apple Card could be producing $1.5 billion revenue for Apple annually.
We were still also waiting for a date for Apple TV+ and Apple Card. At least with Apple Card, we had details of selling points such as Daily Cash and how the no-fees system would work. We didn't have any idea yet what Apple TV+ would entail, though.
It wasn't until over a month after the launch that
Tim Cook revealed
Apple TV+ would even be a subscription. Now it's hard to know what else it could be, but there had been hopes that it might have been a free service.
Apple isn't known for free or even cheap, but then analysts and rumor fans are known for thinking it might. Or at least should.
Never gonna happen
.
The company was rather shown up a little this month, though, by
Disney
which just came right out and said what its
Disney+
would cost -- and the
date it was launching
.
Maybe the date of November 12, 2019 was further off than people had hoped, but the price was better than expected. From November, Disney+ would be taking on Netflix and, presumably, Apple TV+ for just $6.99 per month.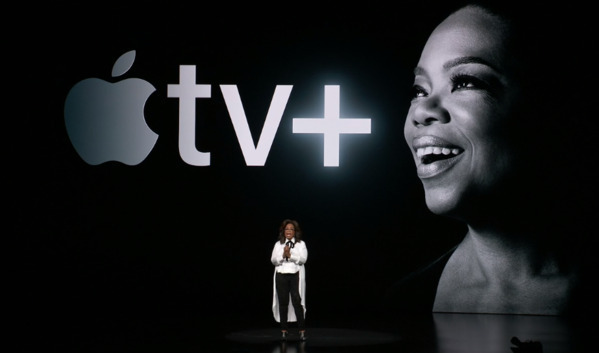 Oprah Winfrey at the launch of Apple TV+
That was less than we assumed Apple TV+ would be, but if we still didn't know anything about what we'd be paying for Apple's services, we did learn how much one of them might be costing the company. It was reported that Apple had invested over
half a billion dollars
in the forthcoming games platform,
Apple Arcade
.
Good thing Apple has money
That's the thing about having deep pockets -- Apple can afford to spend big. Except, April seemed to see it facing ever more demands on its cash reserves through falling sales, assorted civic duties -- and lawsuits.
In April, Apple had to promise to
pay Cupertino $9.7 million
to help the city's transport policies. Although in return, it would see tax charges delayed.
One accountant managed to
scam her own company
out of just about half that amount, pulling off a long-term con that saw her ordering and reselling thousands of iPhones at a cost to her firm of $4.5 million. Well, we say she managed to pull it off. If she had, the courts nor we would've heard about it.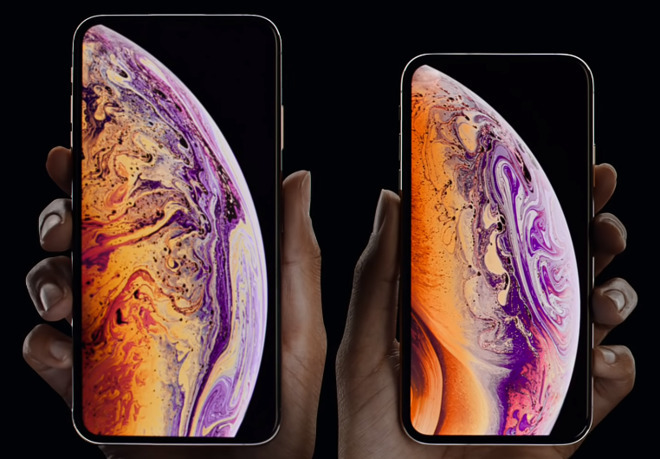 Hands off our iPhones
Still, one woman turning over $4.5 million in Apple devices does rather make you wonder what some criminals in Oregon were doing with their time. Two students there were caught having been involved in a
"repair & return" scam
involving $900,000 in iPhones.
With all these criminals brought to justice, there was just the little issue of India's government holding up the imports of
over $700 million worth
of Apple, Samsung and others.
The devices were seized by the country's Central Pollution Control Board (CPCB), which claimed the companies were violating e-waste requirements of their import permits.
"These companies have made misrepresentations to us and they have accepted that compliance is an issue," CK Mishra, ministry of environment, forests, and climate change secretary said. "Meanwhile we are trying to see whether they have moved towards compliance, so the ministry has asked CPCB to look at their commitments and see how this issue can be resolved."
Apple does have enough money that even these sums aren't deal-breakers, but then a student
sued them for a billion
. He claimed that Apple's in-store face recognition falsely linked him to a series of thefts.
Although, according to Apple, they don't use facial recognition in their stores. So it's hard to know how that lawsuit was likely to go, but then even at a billion dollars, it was nothing next to the ongoing fight with Qualcomm.
Enough already
If you were confused or just plain disinterested in the soap-opera twists and turns of the Apple and Qualcomm legal dispute, April was your lucky month.
Yes, it went back and forth as usual, with Qualcomm losing one point while Apple maybe gained another, but this was the month that it all came to trial.
Or was supposed to.
As is so often the case with Apple and other large firms, when it came down to the wire, and a
jury had been picked
, suddenly everything was settled.
Apple and Qualcomm were best friends again, and all it took was for Qualcomm to
not reveal
how much money Apple settled for.
Still, analysts with outstanding calculator apps
soon reckoned
that Apple must have paid up $6 billion, with $9 per iPhone sold in royalties.
If that's what Qualcomm got, then what Apple got in exchange was the ability to get a Qualcomm-built 5G modem into its 2020 iPhones. As noted by
AppleInsider
, you can argue whether it's Apple or Qualcomm that won here, but you can be sure the
biggest loser was Android
.
Keep up with AppleInsider by downloading the AppleInsider app for iOS, and follow us on YouTube, Twitter @appleinsider and Facebook for live, late-breaking coverage. You can also check out our official Instagram account for exclusive photos.