CES 2020: Best of Monitors
Much of the CES 2020 showroom floor is dedicated to displays packing new technologies that could easily be connected to a Mac or MacBook. AppleInsider collects some of the announcements worth investigating.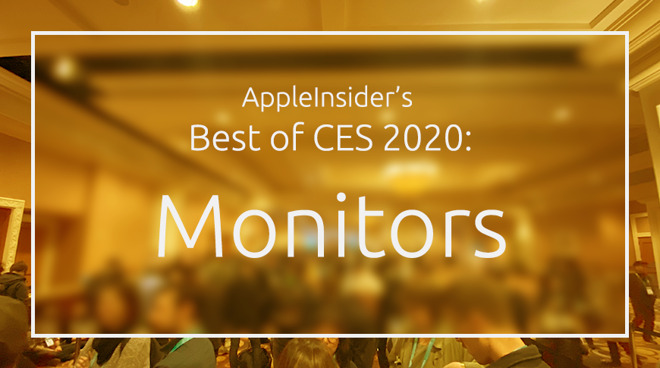 Lenovo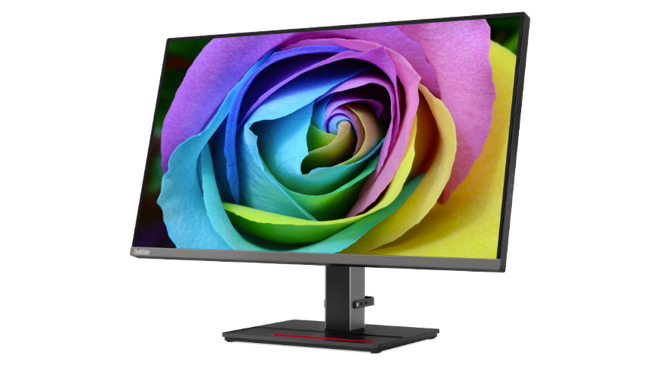 Lenovo ThinkVision Creator Extreme
Lenovo
ThinkVision Creator Extreme was unveiled at CES 2020, with the goal of bringing a more affordable mini-LED to the market. The 27-inch DisplayHDR boasts a 1,152-zone mini-LED array with dynamic local dimming, full coverage of the P3 color gamut, and a 4K resolution. It also offers 100% sRBG and 100% BT709 color gamut coverage.
The screen brightness is 1,000 nits, a bit lower than
Apple's Pro Display HDR
, but the ThinkVision Creator Extreme is a fraction of the cost.
Additionally, the ThinkVision Creator Extreme features a USB-C port with 90W power delivery, ethernet passthrough, audio, video, and data. The stand is lift and tilt adjustable.
Those interested in picking up a ThinkVision Creative Extreme will be able to do so in April 2020, with the starting price set to come in at $2499.
Dell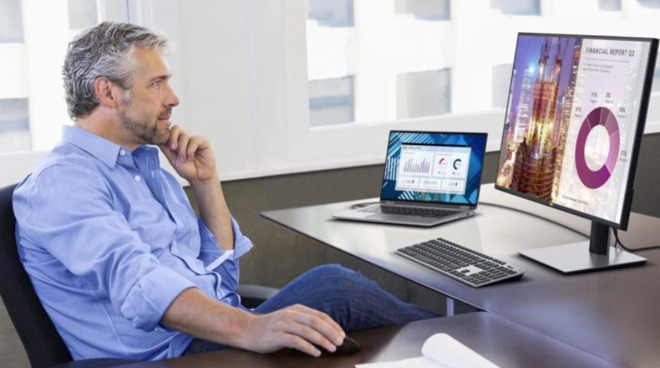 UltraSharp 27 4K USB-C Monitor
Dell
has brought several monitors to CES 2020, seemingly with the goal to reach out to creative professionals such as designers, artists, photographers, and video editors.
The UltraSharp 27 4K USB-C monitor is a 27-inch monitor that boasts a 4K UHD resolution, 95% P3 color gamut coverage, and VESA Display HDR 400.
It also features a compact base, making it perfect for smaller workspaces, and a borderless InfinityEdge to make it perfect for multi-screen setups. The Dell UltraSharp 27 4K USB-C monitor will be available worldwide starting January 30, and will retail for $709.99.
The UltraSharp will also be available in a 25-inch QHD resolution model that costs $479.99.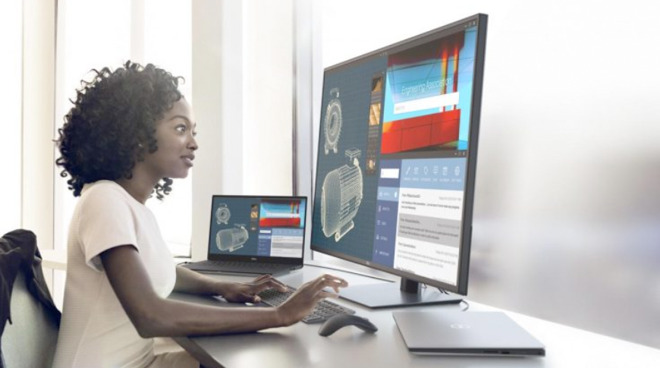 UltraSharp 43 4K USB-C Monitor
For those who need more screen space, Dell is also releasing the UltraSharp 43 4K USB-C Monitor. It features the ability to connect up to 4 computers to one monitor and will be able to view the content from each computer simultaneously.
The 42.5-inch, 4K monitor boasts USB-C connectivity that delivers 90W passthrough power delivery. This monitor is designed for professionals who need the use of multi-display setups but may not have the space for multiple monitors.
Dell's UltraSharp 43 4K USB-C Monitor will be available on January 30 and will start at $1,049.00.
Samsung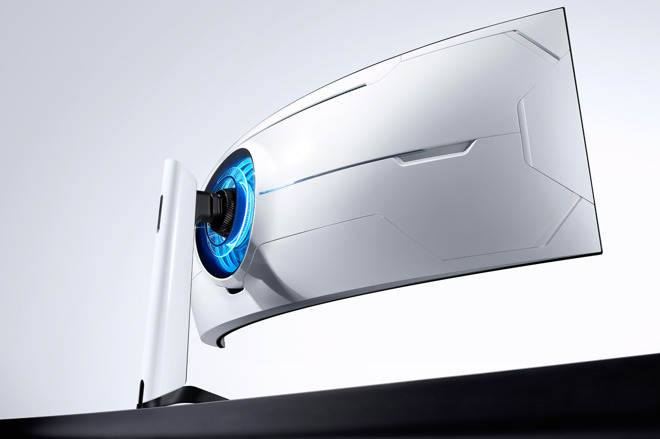 Samsung Odyssey G9 curved gaming monitor
The new line of
Odyssey
G7 and G9 monitors from Samsung are large gaming screens that are curved and wide, giving the sensation of the display filling up the user's vision. The curved screens are the first to gain certification from TUV Rheinland for a high performance 1000R curve, with the regulator also awarding certification for eye comfort to the displays.
The G9 measures 49 inches diagonally, and is the first dual quad high definition (DQHD) display with a resolution of 5,120 by 1,440 and an aspect ratio of 32:9. Offering 1/000 cd/m2 peak brightness, the display has a 240Hz refresh rate, a 1ms response time, and uses quantum dots for vivid and lifelike color representation.
Encased in white, the G9 also features a lighting system for the rear, spanning across 52 colors and with five lighting effect options.
The G7 is offered in 32-inch and 27-inch variants, complete with the same curvature as the G9. They are somewhat less extreme, with QHD resolutions of 2,560 by 1,440 and a 16:9 aspect ratio, but they use the same QLED Quantum dot technology for color reproesentation and offer 600cd/m2 peak brightness.
Both models support Nvidia G-Sync, as well as Adaptive Sync when used on DisplayPort 1.4.
Samsung will start shipping the G9 and G7 models globally in the second quarter.
Acer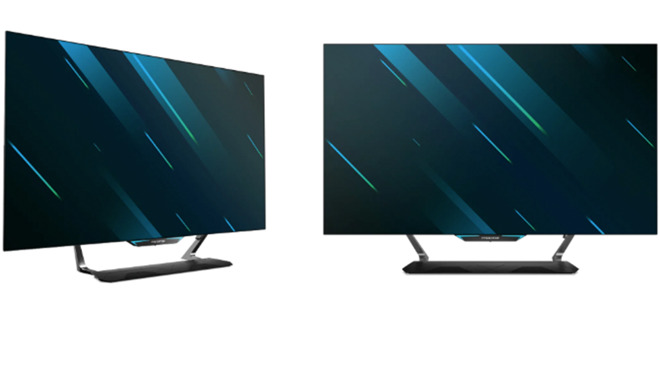 Predator CG552K Gaming Monitor
Whether you're into gaming gaming or just want an ultra-immersive monitor, Acer's Predator CG552K Gaming Monitor might be what you're looking for. The 55-inch behemoth offers plenty of room for console-like immersion, alongside a 4K OLED display that boasts 98.5% coverage of the P3 color gamut. The brightness is a bit low for creative professionals at 400 nits, but should be more than enough for most gamers and average users.
The Predator CG552K Gaming Monitor also supports a variable refresh rate via HDMI, Adaptive Sync, and Nvidia G-Sync, with a 0.5ms response time and a 120Hz refresh rate.
It boasts three HDMI 2.0 ports, two Display Port v1.4 ports, a USB-C port, and two USB 2 and USB 3 ports, making it easy to hook up to all your devices. While we'd still recommend snagging a sound bar, it does feature built-in 10W speakers as well.
The Acer Predator CG552K Gaming Monitor is set to release in the third quarter of 2020, with pricing starting at $2,999.
Update
Added Acer's Predator CG552K Gaming Monitor at 6:30AM, January 9, 2020