CES Showstoppers: All the best product announcements
ShowStoppers is yet another CES staple, and for 2020, AppleInsider was in attendance checking out more of the latest accessories that spanned impressive Mac peripherals, innovative iPhone companion screens, to new smart home accessories. Here were our favorites.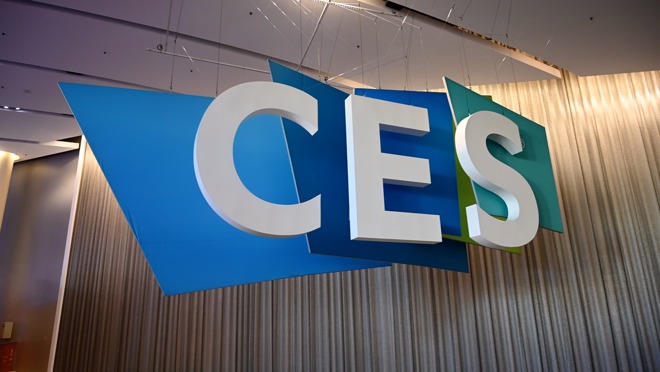 AppleInsider is at CES 2020
Brilliant
In 2019, Brilliant announced HomeKit support was coming to its flagship wall switches. HomeKit still hasn't arrived, but Brilliant says that it is actively working with Apple diligently to bring that functionality to the product.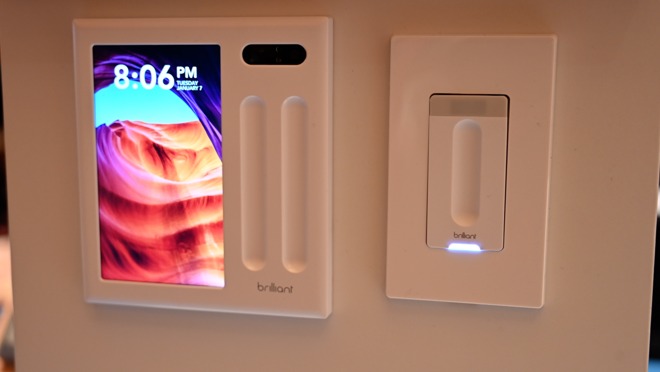 In the meantime, they've released two new products. There is a new single wall switch that doesn't have a built-in display. It can be tapped to turn lights on or off, or lights can be dimmed and brightened by sliding your finger up and down.
They've also debuted a new simple smart outlet. Both of which can be controlled from the Brilliant wall panel and, eventually, Apple's HomeKit as well.
OWC
OWC
had a massive lineup of new announcements for CES 2020, so we focused on just the ones that looked the most exciting.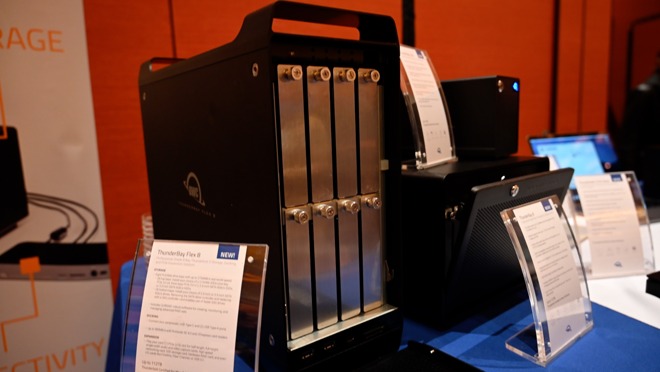 OWC ThunderBay FLEX 8
The new ThunderBay FLEX 8 is a massive storage and PCIe option for professionals that combines a Thunderbolt 3 dock, external storage, and a PCIe expansion solution.
There are eight bays inside that can house up 128TB of storage. On the front are two USB-A ports, a USB-C port, an SD card reader, and a CFExpress reader, all of which connect over Thunderbolt 3.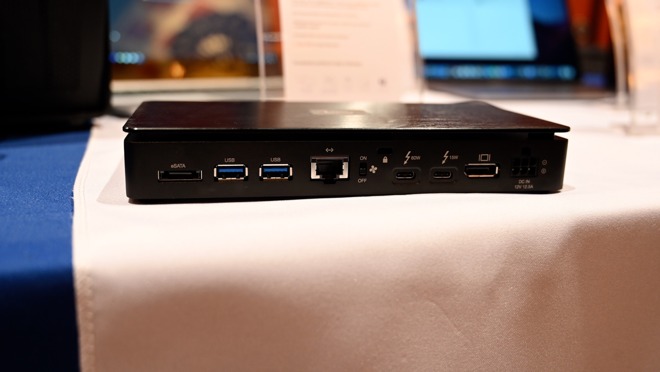 OWC Thunderbolt 3 Pro Dock
The new Thunderbolt 3 Pro Dock has a variety of ports, including Ethernet, USB-A, DisplayPort, and eSATA. The back also has a switch to turn off that fan, which will run for 30 minutes before the heat becomes an issue.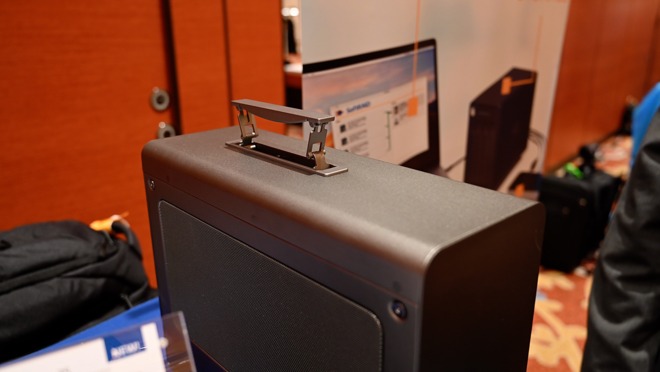 Akitio Node Titan eGPU
Then we checked out the Akitio Node Titan eGPU enclosure. This enclosure is easily accessible from the top and can be done all without any tools. It can house a full-sized graphics card and can provide up to 650W of power as well as charge your machine at up to 85W over Thunderbolt 3.
Speck Predisio2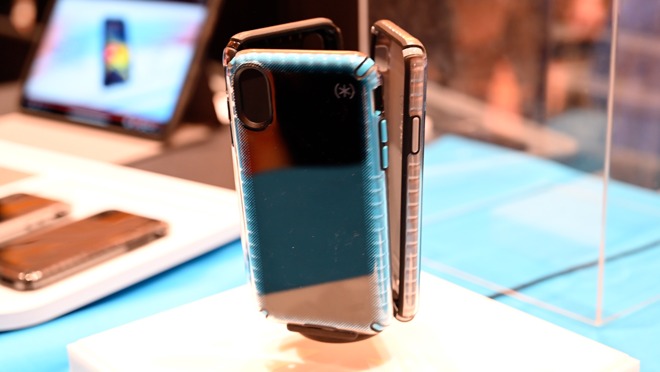 Speck Presidio2 iPhone cases
Speck has long-touted its Presidio line of iPhone cases, and CES 2020 is bringing the new
Presidio2 generation
. The updated design retains the internal ribs but adds an air layer around the outside to add an airbag-type effect when dropping the phone. The air inside compresses and absorbs much of the shock when a device hits the ground.
CastAway second-screen
CastAway successfully raised a significant amount of money through its crowdfunding campaign in 2019, and they were at CES 2020 to show their progress on the device.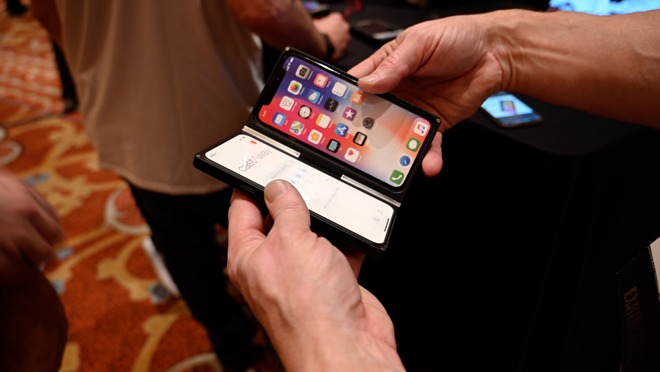 CastAway multi-screen iPhone case
For those not familiar, CastAway is essentially a second screen experience for iPhone and Android handsets. The display itself is just a Chrome-based tablet that sits next to your iPhone. It allows improved productivity, such as the ability to disconnect the CastAway device while you are on a phone call to take notes.
It also can turn into a larger full-screen keyboard when horizontal or perhaps even a removable gaming controller for the iPhone.
At ShowStoppers, we got to hold their non-functional prototype to see the progress on the housing and magnetic connections. It felt solid -- for a prototype -- but we are still a bit away from the device shipping this May.
Matias Apple & Windows keyboards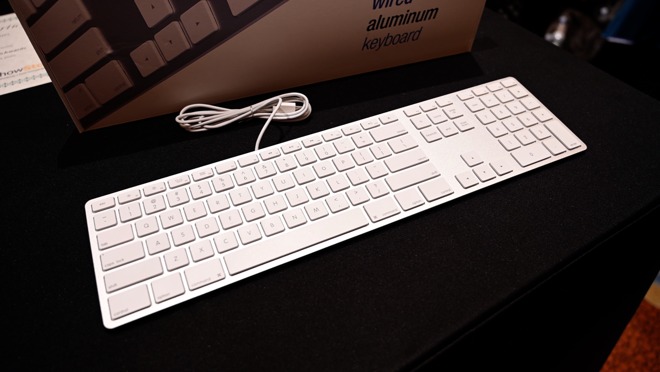 Matias aluminum keyboard
The
Matias aluminum keyboards
largely borrow their aesthetic from what Apple has already done, but they fill in the small gaps that Apple leaves out.
For example, their wireless keyboard has the multi-device connection feature as well as slightly larger right-hand keys for the European market. They also have keys such as "Home" and full-sized arrow keys, but don't go as far as adding the number pad.
Apple also discontinued its only wired keyboard, so Matias once more steps in with a
wired version
as well for the users that require it.
Stay tuned to
AppleInsider
for additional CES 2020 coverage. Be sure to check out our previous roundups covering the best of
Unveiled
and the best of
Pepcom
.