Apple TV+ 'Servant' use of food on-screen highlighted in new featurette
Apple has released a featurette about the food seen in the M. Night Shyamalan show "Servant," explaining how it is an important device to show a character's emotions, as well as revealing the use of a professional chef on set to guide on its preparation and usage.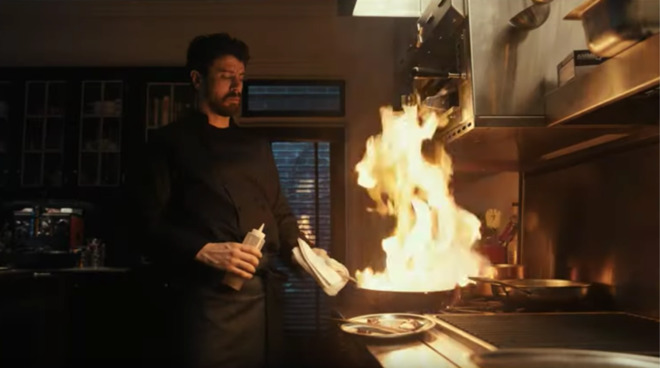 Available to view on
Apple TV
, "
Servant
" is a psychological thriller about a couple in mourning following an unspeakable tragedy. Produced by M. Night Shyamalan and created by Tony Basgallop, the show is set up to be unsettling to viewers, and part of that stems from the heavy use of food.
In the featurette published to YouTube, Apple tells of how food is a key component, in part due to character Sean Turner's job as a stay-at-home consulting chef. According to Shyamalan, food is used as a metaphor for what is going on in each episode, and also what the main characters are feeling, especially Sean."
To properly ensure the food is treated perfectly for each scene, and fits in thematically to the episode, the show employs professional chef and restaurateur Marc Vetri to consult on the design of meals. Another chef is also available on each day of shooting, to advise and to prepare food for scenes.
Toby Kebbell, the actor playing Sean, is also cited as being enthusiastic about cooking, which further aids the food's effect for the show.
The ten-episode series, which has received a warm reception from critics is already being prepared for a second season, as Apple renewed the show shortly before it became available to watch on Apple TV+. The success has also led it to become the target for a lawsuit, with one throwing
accusations of plagarism
against the company.