Apple supplier Japan Display secures $936M bailout from Ichigo
Japan Display has been given a much-needed bailout, agreeing on Friday to an investment of up to 100.8 billion yen ($926 million) from Ichigo Asset Management, funds that will help keep the beleaguered Apple supplier in operation.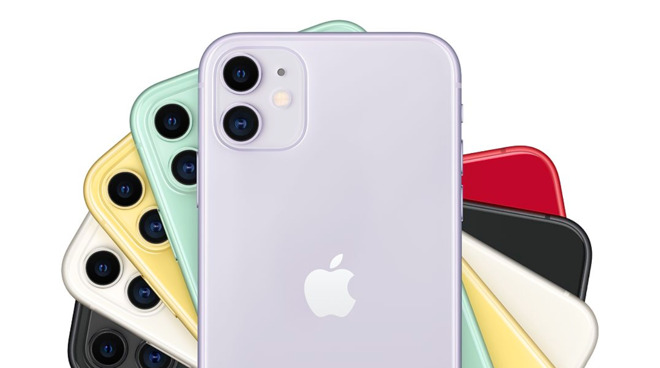 Japan Display supplies some of the LCD panels used in the iPhone 11.
The bailout, which has been
in discussions
for some time, provides Ichigo with effective control over the display producer, with it becoming the highest shareholder holding more than 50% of shares. It takes the top spot from INCJ, a fund backed by the government of Japan.
Under the terms of the deal, Ichigo will provide 50.4 billion yen ($463 million) into Japan display by late March, in the form of a purchase of preferred shares, bringing its ownership to 44.26%,
reports
Reuters
. A secondary offer is also possible at a later date, again valued at 50.4 billion yen, which would bring Ichigo's total holdings to over 70% once performed.
"I've spoken to Japan Display's clients and heard their confidence in its technologies," Ichigo CEO Scott Callon told the media, with the confidence reportedly the main reason behind Ichigo's decision to invest. As part of the investment, Callon will be joining Japan Display as its chairman.
While unnamed, the clients mentioned by Callon are likely to include Apple, as it is Japan Display's biggest customer and a source of 61% of its revenue from the last financial year. Apple itself has provided some assistance to the company, reportedly in the form of
shorter payment terms
as well as an alleged $200 million in financial support.
One day ahead of the agreement announcement, trading of Japan Display's shares
was suspended
by the Tokyo Stock Exchange following reports of the potential bailout.
Japan Display's precarious financial situation was largely caused through its dealings with Apple, in that Apple provided approximately $1.5 billion in backing to construct an
LCD plant
over four years ago. As part of the agreement, Japan Display would pay Apple back over time, as well as becoming an Apple supplier.
However, Apple's shift over to OLED resulted in a reduction in orders for LCD components from Japan Display, with it still owing in excess of $800 million. Japan Display has started to move over
towards OLED
panel production, but it is thought Apple may have to wait for up to
two years
before receiving its the first OLED screen shipment.
There has also been an issue regarding the company's bookkeeping accuracy, after it was revealed in November a former accounting executive was fired from Japan Display, for allegedly
embezzling
approximately 578 million yen ($5.3 million) from the firm between July 2014 and October 2018.