Apple uploads first look of Apple TV+'s 'Mythic Quest' to YouTube
A new two-minute long trailer for "Mythic Quest: Raven's Banquet" gives another sneak peek at Apple's upcoming comedy series.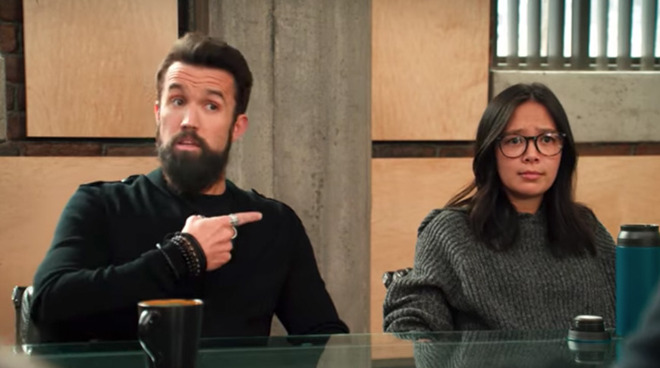 "Mythic Quest: Raven's Banquet" is centered around a team of video game developers as they navigate the challenges of running a popular video game. The show is being exclusively released to Apple's
Apple TV+.
The two minute long trailer juxtaposes clips from the show alongside cast members commenting on what makes the show unique and worth watching.
The trailer description reads, "Meet the team behind the biggest multiplayer video game of all time. But in a workplace focused on building worlds, molding heroes, and creating legends, the most hard-fought battles don't occur in the game-- they happen in the office."
AppleInsider
recently
reviewed
"Mythic Quest," calling it clever, funny, and incisive.
The show is written by Rob McElhenney and Charlie Day, known for their work on "It's Always Sunny in Philadelphia." McElhenney will star as the fictional company's creative director.
Others cast include F. Murray Abraham ("The Grand Budapest Hotel", "Star Trek: Insurrection,") Danny Pudi ("Community,") Imani Hakim ("Everybody Hates Chris,") Charlotte Nicdao ("A gURLs wURLd,") David Hornsby ("It's Always Sunny in Philadelphia,") Ashly Burch ("Horizon Zero Dawn," "Borderlands,") and Jessie Ennis ("Hits.")
Anyone interested in watching the series will need a subscription to Apple TV+. Customers who purchased an iPhone, iPad, Mac, Apple TV and iPod touch after Sept. 10, 2019, are
eligible for a limited time
to receive year of free Apple TV+.