Genius will premiere new episodes of 'Verified' exclusively on Apple Music
Genius has announced that their hit series, "Verified," highlighting behind-the-scenes of the music industry will premiere new episodes exclusively on Apple Music.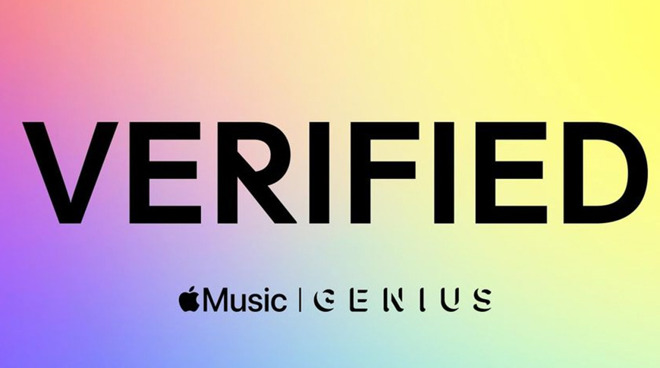 Since it launched in 2016, Genius has produced more than 800 episodes of their wildly popular behind-the-scenes series "Verified." Now, the series has partnered with Apple to premiere new episodes directly to Apple's streaming service,
Apple Music.
"
Verified
" invites musicians to sit down and talk about the vision, creativity, and craft behind their songs -- all while verifying the lyrics and meanings about that fans may have had questions about.
Some of the artists profiled on Verified include
Billie Eilish,
J Balvin, Ice Cube, Chance the Rapper, Cardi B, and more.
The new Apple Music exclusive series starts on Tuesday, with two new installments of "Verified" that focus on Alec Benjamin and Young Baby Tate. New episodes will be released shortly and include Caroline Polachek, 24kGoldn, Olivia Rodrigo, and many more.
"Apple Music is already the official music player on Genius.com. Now, it's also the official music streaming partner for Verified, and we couldn't be more excited," said Ben Gross, Genius's Chief Strategy Officer. "We see a bright yellow future where every hit song on Apple Music has a companion Verified episode featuring the lyrics and meaning, straight from the artists themselves. This is the first step towards that reality."
Genius
launched in 2009 as Rap Genius with a focus on hip-hop. The service expanded in 2014 with an iPhone app release, alongside an expansion to other forms of media and genres of music. Starting in 2016, Genius began producing original video content focused on the music industry, and also began hosting live events and concerts.
The integration is possible because of Apple Music's
new web player API
. The API debuted at the 2018 WWDC, but was
spotted on June 4
prior to the event.