Former Warner Music SVP Jeff Bronikowski joins Apple to manage new music initiatives
Apple has signed up Jeff Bronikowski as its new Global Head of Strategic Music Initiatives, with the former Warner Music Group executive effectively taking command of how Apple Music develops in the future.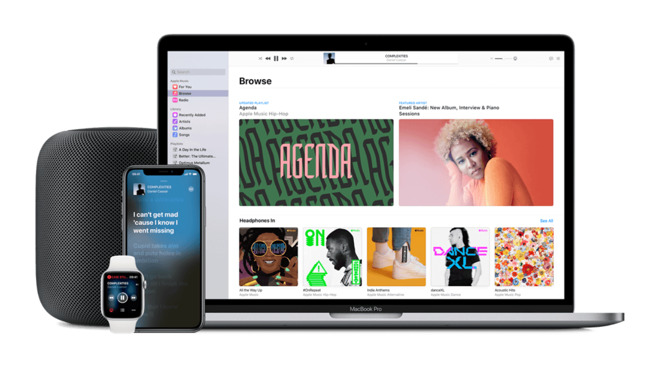 Revealed as part of a LinkedIn
update
posted on Monday, Bronikowski
claimed
he was "super excited to start my new role at Apple today." After confirming his job title, he further said he was "looking forward to working with Apple Music's amazing team of old friends as well as the new ones to be made."
The post did not advise who Bronikowski would report to within the Apple hierarchy, but that it was to do with
Apple Music
. Neither Bronikowski nor Apple responded to a comment request
made
by
Reuters
, which first reported on the LinkedIn change.
After earning a BSBA in Accounting and Computer Science from Georgetown University then an MBA in Finance & Marketing at the NYU Stern School of Business, Bronikowski went on to serve at a number of major companies, especially in the music and entertainment sectors.
Previous roles include three years at HBO as a manager of financial planning and analysis, an SVP of business development at Universal Music Group for 11 years, head of music at Yahoo, VP and head of music at AOL, the head of strategy and corporate development at the Spotify-acquired Echo Nest, and the president of Tribeca Shortlist.
Before landing at Apple, Bronikowski's most recent job was as SVP of global business development and head of new technology and innovation at the Warner Music Group, a position he was in for almost three years. In the role, he worked on investments in "new technologies, platforms, and formats" to help grow Warner's position.