Catalyst version of Swift Playgrounds launches on Mac App Store
Apple's Swift Playgrounds, an app that teaches you how to code via small game like experiences, has launched on the Mac App Store for the first time.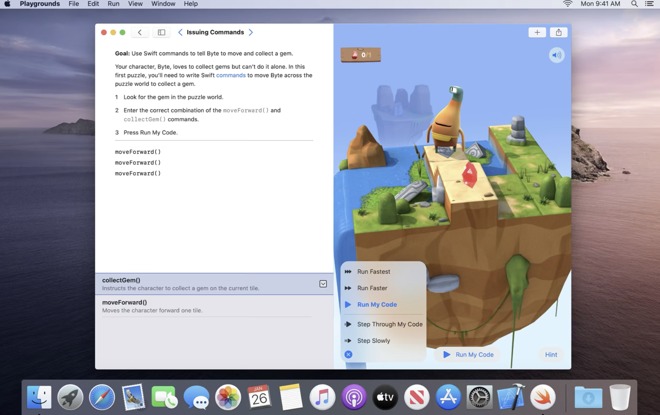 Swift Playgrounds lets users control characters using coding basics to solve puzzles
Originally introduced on iPad as a separate app experience in September 2016, the app now moves to the Mac using Apple's own development tool called
Mac Catalyst
. This tool, which launched with
macOS Catalina
, is used to port existing iPad apps to Mac with little extra effort on the developers part.
Swift Playgrounds
is the latest of several of Apple's own apps to get the treatment.
The Mac App will work in the same way as the iPad app, using the trackpad to navigate rather than a touchscreen. Training modules made by Apple are added and updated over time to ensure that users can learn all the newest systems. Third party hardware developers create new devices and toys to program inside of Swift Playgrounds.
Developers can also allow users to download and
subscribe to their own Playground Modules
within the app. This means that users won't run out of things to do with the app. The same subscription options are available in the new Mac app.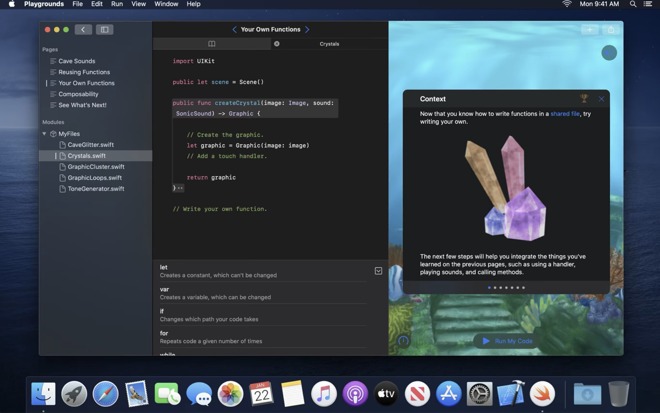 Due to Mac Catalyst, the experience will be the same on Mac or iPad
Visit your local Apple Store and attend an "
Everyone Can Code
" session to learn more about Swift and coding with Swift Playgrounds. And thanks to the new Catalyst App, you'll be able to attend with your favorite MacBook.