How to play 'Halo' on your iPhone or iPad with Microsoft's Project xCloud
Posted:
in iOS
edited February 2020
Project xCloud is the codename for Microsoft's new game streaming service, and it is now available in beta for users to test out, bringing massively popular titles like "Halo - The Master Chief Collection" to the iPhone and iPad. We've spent a few hours playing to test it out.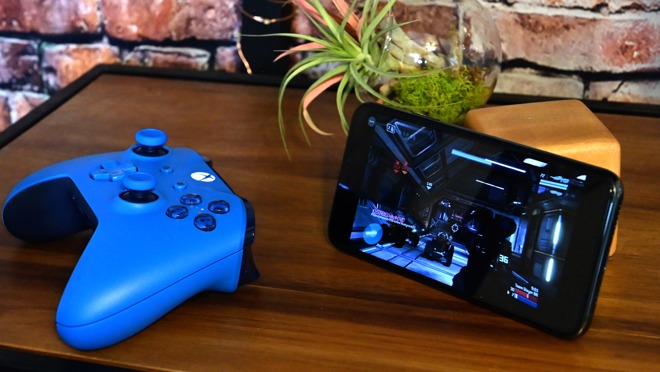 Playing Halo on iPhone with an Xbox controller using Project xCloud
Microsoft has
just started public testing
Project xCloud on iOS and iPadOS, which means that this is heavily in beta territory. So as we tested it out, the lag, text overlays, or other idiosyncrasies can for the moment be blamed on its TestFlight status rather than any real issues with the app itself. Fortunately, bugs we did see were few and far between.
You need at least 10Mbps internet speed via cellular or 5GHz Wi-Fi. For our time using it we relied on a gigabit Wi-Fi 6 network on our iPhone 11 Pro Max. More than enough to ensure that our internet connection isn't to blame for any playback issues.
Playing Halo on iPhone
To get going and start playing, you also need the Project xCloud app, a Microsoft account, and of course an Xbox controller.
If you want additional information on using controllers with iOS and iPadOS, we did a
more in-depth look
at what the requirements are and how they work. For the sake of brevity, the important part you need to know is how to pair the controller.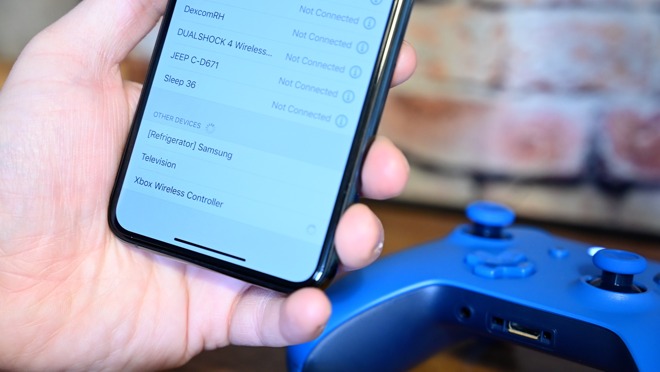 Pairing an Xbox controller with iPhone
To do so, press the connect button on the front of the controller until it starts to blink rapidly, then find it in the Bluetooth settings on your iPhone or iPad.
We then were able to jump into the Project xCloud app and choose "Halo - The MasterChief Collection." The game goes straight to the main menu, just as it would on your Xbox console.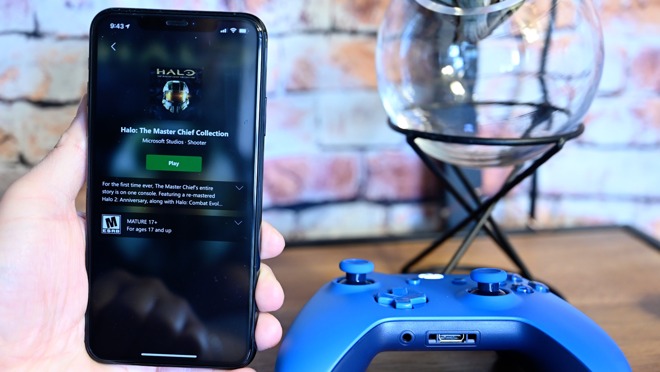 Getting ready to play Halo on our iPhone
While we gamed, the experience felt very smooth and natural -- not at all like we were streaming the entire game. Occasionally we saw a small amount of lag, but nothing that was a dealbreaker and this will hopefully be corrected post-beta.
Most of our testing was done by playing social online multiplayer matches using our iPhone, though of course this all works on our iPad Pro as well.
A promising proposition
Apple Arcade
is a great option for casual players, but Project xCloud is something more and brings much more substantial titles to mobile.
Streaming gaming is clearly going to become more prominent going forward. It allows you to play games that aren't necessarily available on a platform and reduces the need to download massive game files before playing.
Project xCloud isn't the only game streaming service around. Steam Link allows you to play PC titles on your iPhone, iPad, or Apple TV. GeForce NOW brings many Windows-only titles to the Mac. And now we have Project xCloud that brings many Xbox titles to iPhones and iPads.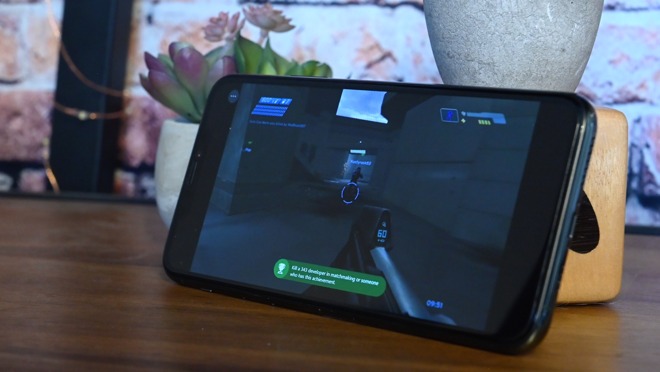 Unlocking an achievment playing Halo on our iPhone
While in beta, Microsoft is only testing with "Halo - The MasterChief Collection" but upon launch, many more will be available. That includes "Tekken 7," "Madden 20," "Devil May Cry 5," "Borderlands 3," "Gears 5" and plenty more. Be sure to visit the Project xCloud site for the full list of current titles.
If you'd like to sign up to try to nab a spot in the current beta, head over to the
streaming service's website
to learn more.