Apple Music upgrades album catalog by showing 'Other Versions'
Apple has started to roll out its "Other Versions" feature for Apple Music, offering subscribers of the music streaming service the option to listen to songs from alternate versions or secondary deluxe releases of an artist's albums.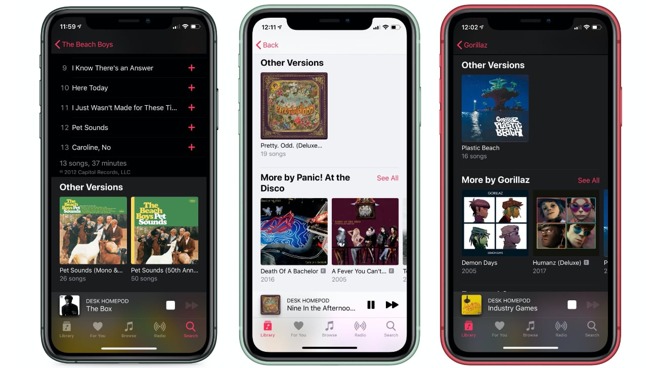 Surfacing on Tuesday, the update to
Apple Music
adds an extra section to the album view, below the playlist for the album and above the "More by" section. The area, titled "Other Versions," gives the opportunity to listen to a different version of the selected album, one that typically may include or exclude specific tracks from the artist.
A common alternate version of an album is a "Deluxe" version, which usually adds a few more tracks or remixes to the playlist. Viewing a deluxe version will offer the same new section, but will display the original album release instead. The alternate versions can also include explicit and censored editions, alternate artwork, and anniversary releases.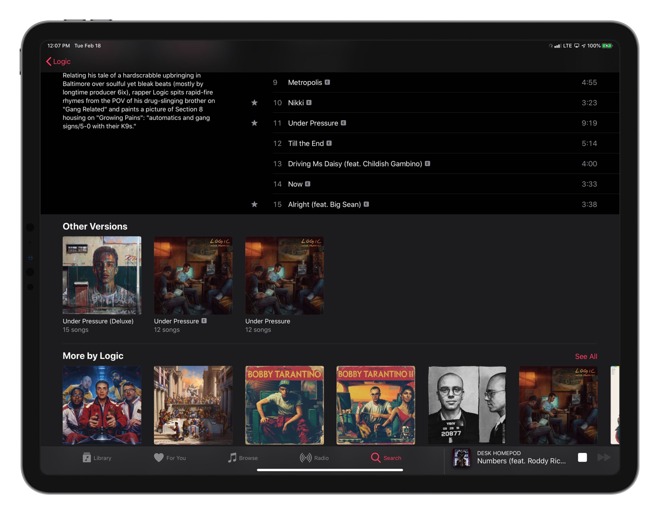 While the rollout of the feature was first
reported
by
MacStories
, it is still propagating throughout the service, with not all users seeing the extra option. At the time of publication, most of
AppleInsider's
editorial see "Other Versions" working fine, while the others are still waiting for it to appear.
The feature was first offered as part of the Beats streaming service, which Apple acquired as part of its
$3 billion Beats acquisition
in 2014. While Beats Music was turned into Apple Music, the handy album organizational feature was eliminated as part of the changeover, and has taken quite a few years to resurface.