Bose updates SoundTouch and Lifestyle speakers with AirPlay 2
A firmware update is being rolled out to Bose SoundTouch and Lifestyle speakers to bring the promised compatibility with Apple's AirPlay 2.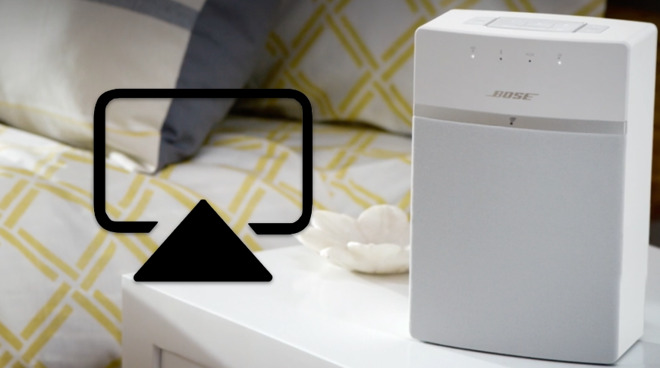 Bose's SoundTouch speakers will now support AirPlay 2
Bose, which has
previously released
AirPlay 2 speakers, has now begun a firmware update that will bring the feature to its SoundTouch systems.
Firmware update 24.0.7 is rolling out to all users and once speakers have been updated with it, they will be AirPlay 2 compatible.
"The update will roll out in phases and you may not receive the update until February 25," said the Bose company
in a statement
. "When the update is available for your speaker(s), log into the SoundTouch app and accept the update."
AirPlay 2 is Apple's system for letting users redirect audio, video or photos to other devices. So SoundTouch users will now be able to start music on their iPhone and have it play back on the Bose speaker.
This Bose update is the latest in a series of
speaker manufacturers adding AirPlay 2
functionality over the last two years.
Recently, AirPlay 2 has been added to the First Alert Onelink Safe & Sound smoke alarm speaker
through a similar update
.