Third iOS 13.4 beta teases internet recovery mode for iPhone, iPad
A code and resource delve of the latest iOS 13.4 beta has found suggestions that Apple will implement an internet recovery mode for the iPhone, iPad, and the iPod touch.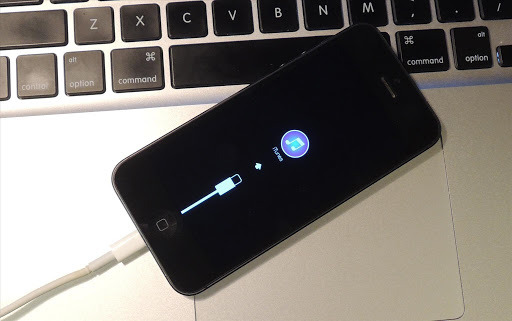 Traditional tethered Recovery Mode on an iPhone
The third iOS 13.4 beta, released
on Wednesday
, has software hooks for an "OS Recovery" feature. While this can be performed now, when connected to a Mac or PC, it appears that for the first time, an iOS device will be able to restore itself from an external server.
It isn't clear if this extends beyond the iPhone and similar devices. If it also works on the HomePod or Apple Watch, in theory, this can lighten Apple service load for "bricked" devices that would need to be hauled into an Apple Store, or shipped off for software restoration.
In the
initial report
by
9to5 Mac
, it appears that users can not just restore device operating systems with an internet connection. It also looks like users can connect to another iPhone or iPad and do the same restoration across the appropriate physical connection.
Few other details exist right now. It isn't clear when or if Apple will roll out the feature.
Other new featured discovered in iOS 13.4 include the return of iCloud folder sharing, and a "CarKey" API for remotely starting a car.
Originally promised for iOS 13, iCloud folder sharing
was removed
prior to rollout. "CarKey" is a
new API
for iOS and watchOS that will allow you to lock, unlock, and start your car with your iPhone and Apple Watch.