Apple Arcade debuts exclusive 'Crossy Road' spinoff
Apple Arcade on Thursday added a new title to its list of exclusive games in "Crossy Road Castle," a spinoff of Hipster Whale's "Crossy Road" endless runner that debuted in 2014.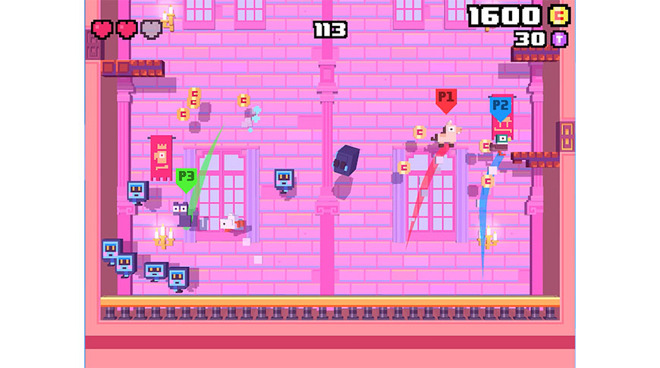 Like its forebear, "
Crossy Road Castle
" is a true endless runner that walks in the footsteps of perennial classic "Frogger."
Instead of navigating road crossings and fording rivers with the help of bobbing logs, "Crossy Road Castle" finds players avoiding obstacles and dodging enemies as they climb through what can be described as an endless platformer. Completing short platformer-style levels takes players up an endless "spinning" tower.
Hipster Whale says each room is procedurally generated, making every play through a fresh experience with new enemies and obstacles to overcome, items to collect and variations to discover. New mechanics like canons, rainbow elevators and moving platforms promise to make gameplay more interesting.
Like the original "Crossy Road" and subsequent "Disney Crossy Road" collaboration, "Crossy Road Castle" features a pixelated world accomplished in bold colors and occupied by fun and humorous characters. A rewards system entices players to complete levels and unlock new collectables like playable animal avatars and attire, in this case hats.
A cooperative multiplayer option supports up to four players who can play on one device with controllers, on separate connected devices or any mix of the two.
Hipster Whale promises new towers and characters will be added in regular updates.
Apple launched the
Apple Arcade
subscription gaming service
in September
, offering users all-you-can-eat access to a host of exclusive titles for $4.99 a month. The product has since expanded to iPadOS, tvOS and macOS.
"Crossy Road Castle" is available now to Apple Arcade subscribers on all major Apple platforms.