Apple premieres 'The Banker' at National Civil Rights Museum ahead of release
Samuel L. Jackson, Anthony Mackie, and Nicholas Hoult of Apple's "The Banker" celebrated the film's upcoming release at a special event held in Memphis, Tennessee's National Civil Rights Museum.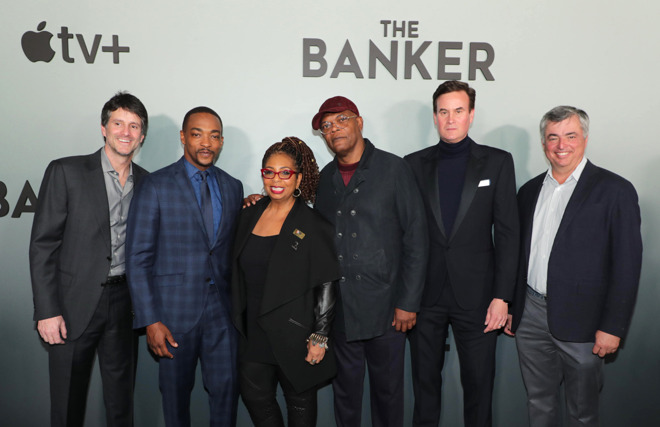 Image Credit: Apple
The premiere brought in big stars like Anthony Mackie and Samuel L. Jackson, who met with community leaders and educators for the event. Also in attendance was Jame Erlicht and Zach Van Amburg, Apple's heads of Worldwide Video, as well as Apple's senior vice president of Internet Software and Services,
Eddy Cue.
"
The Banker
" follows two African American entrepreneurs working to overcome the racial limitations of the 1960s. Two business men, played by Jackson and Mackie, quietly try to provide housing loans to the African American community in Jim Crow Texas.
The film is based off of the true story of two African American businessmen who hired a working-class white man to pretend to be the head of their business empire. At the same time, the pair posed as a janitor and chauffeur.
The film premiere hosted big name celebrities such as Samuel L. Jackson, Anthony Mackie, and Nicholas Hoult. The film is directed by George Nolfi ("The Adjustment Bureau"), and is produced by Joe Viertel.
It is written by Niceole Levy, George Nolfi, David Lewis Smith and Stan Younger, and based off a story written by Brad Kane.
Apple had originally planned on giving the film a December 6 debut, but had delayed the release after
allegations of sexual abuse and inaccuracy.
Now, Apple will give "The Banker" its
theatrical release
on March 6, and release to
Apple TV+
on March 20.