Apple stops engraving iPod touch replacements following repair
Owners of iPods who receive replacement iPod devices from Apple repair processes will no longer receive devices bearing engraving, with only non-engraved models being dispatched to customers without any re-application of personalized messages.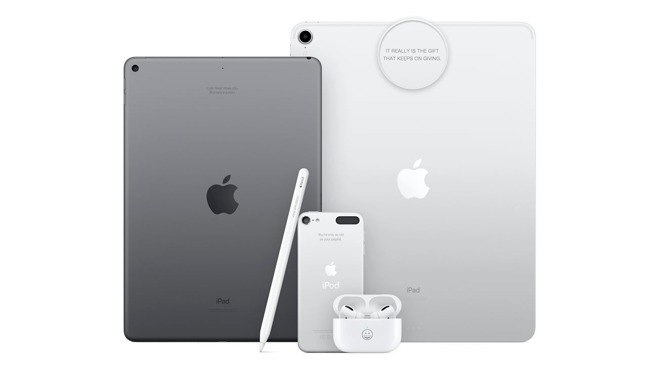 The option to engrave on Apple mobile devices has provided customers with ways to personalize a gift to another, as well as a means of identification if it gets lost. In the event of taking a faulty
iPad
,
AirPods
, Apple Pencil, or iPod to Apple or an Apple Authorized Service Provider, a re-engraving of personalized messages would be applied to replacement units in instances where the issue cannot be fixed.
In an internal memo to Apple Authorized Service Providers
seen by
MacRumors
, Apple changed its policy this week just for the iPod lineup. Under the new policy, replacement units will no longer be engraved with the same message as the original unit, one that would previously have shipped directly from China.
The change affects repairs for the iPod touch as well as the iPod nano, iPod shuffle, and iPod classic. AirPods, iPads, and second-generation Apple Pencils with engraving are not affected by the new rules.
While engraving is not available for replacement models of the iPod touch, Apple still offers the option to apply engraving to the product in its
online store
.