Chinese iPhone sales a temporary issue, as Wedbush forecasts normality
Apple's sales of iPhones are considerably down in China for the last quarter, according to Daniel Ives from Wedbush, but Apple's ability to bring the supply chain back to normal is of bigger importance to investors.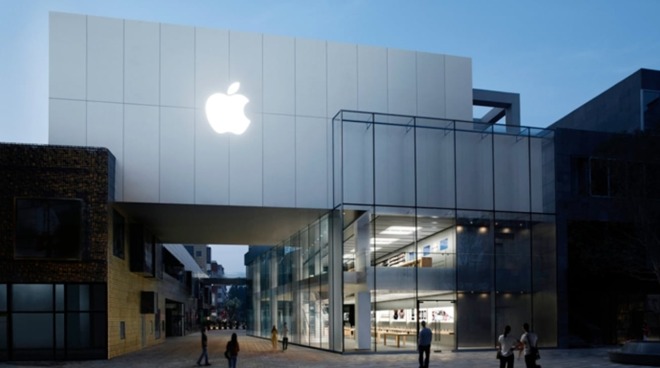 The continuing
coronavirus outbreak
in China has caused considerable problems for Apple's shipments of iPhones in China, figures released by the Chinese Academy of Information and Communications Technology
revealed today
. Shipments of the iPhone in February were at approximately 500,000 units for the month, less than half the 1.27 million units recorded one year prior.
In terms of the smartphone market in China in general, sales were down 55% year-on-year, putting Apple at contracting its sales more than the market in general.
In an investor note seen by
AppleInsider
, Ives suggests the numbers are "doomsday" figures that are understandable for the moment, given the "essential lockdown" of China for the month. This included Apple Store closures and pressure on the supply chain as COVID-19 hit the country, states which Apple is trying to rectify, but one that is likely to change in the coming months.
"While this is a very nervous time for consumers, companies, investors, etc., we caution that Chinese demand in the March quarter is not the trend, but a 'shock event' that we believe will be shortlived as normalized iPhone demand trends start to take hold in 2H in China and across the globe," Ives writes.
"Cook and Apple when taking March guidance off the table last month foreshadowed these types of numbers and speaks to the near-term damage done in China over the last six weeks due to the coronavirus and its impact on consumer demand across the board," Ives continued. "Now all eyes of the Street are around normalizing the supply chain by late April/early May and trying to better understand the demand trajectory in China over the coming quarters."
Ives refers to an
announcement
on February 17, when Apple admitted to production issues and other coronavirus-related effects that would cause it to miss its quarterly guidance. Its
previous revenue forecast
of between $63 billion and $67 billion itself was a wider range than normal, due to the then-new epidemic.
Despite the fears of the potential harm the coronavirus could cause to Apple's revenue, CEO
Tim Cook
has insisted
it is a "temporary condition" for the company. In a February 28 interview, Cook called Apple "fundamentally strong" and resilient enough to withstand the virus, as it has done with other major world events.
In Monday's note, Ives believes the "
iPhone 12
" will present a "massive upgrade opportunity" for people to move to 5G. It forecasts shipments for the full year 2021 in the range of 215 million to 220 million units.
In response to the current sell-off of stocks, itself largely caused through investor fears of the coronavirus, Ives is pragmatic, encouraging investors to "take a deep breath and focus on the tech winners for the next 5-10 years including Apple front and center."
From Friday's closure of the markets on Friday until Monday's re-opening, Apple lost
over $97 billion
of its value, as the share price dropped down by over $20 in inter-session trading. The trades were part of a wider pattern seen by other companies, and led to the halting of trading in the United States shortly after markets opened.
Coronavirus and Apple in China
Ives is continuing the assertion that a "base case scenario" for Apple's recovery in China is soon. Ives still expects the supply chain to start firing on all cylinders in late April or early May. Assuming that timetable is met, Ives doesn't see any delay more than a few weeks for the 5G "iPhone 12" when compared to previous years' launch windows, and a recovery of iPhone demand in China in the June and September quarters with only limited demand destruction.
An earlier recovery, like Foxconn predicted
on Tuesday morning
, Ives still sees as a best case scenario. This would mean no delay for the "iPhone 12" launch period, and no demand destruction to speak of in China.
Apple stock worth $400 per share in the long-term
Given the core premise of a 5G "super cycle," Ives is maintaining a $400 price target for Apple.
To reach the $400 valuation that Ives first predicted
on January 14
, and established as his target
on January 24
, Ives takes a 9.8x multiple for Services, with that business segment worth about $585 billion, and gives the rest of Apple's hardware a 5.2x multiple, with that valued at about $1.2 trillion.