Uma Thurman to star in Apple TV+ thriller 'Suspicion'
Hollywood actress Uma Thurman has signed up to star in the Apple TV+ show "Suspicion," a remake of a high-paced thriller from Israel called "False Flag" that has been in development since 2019.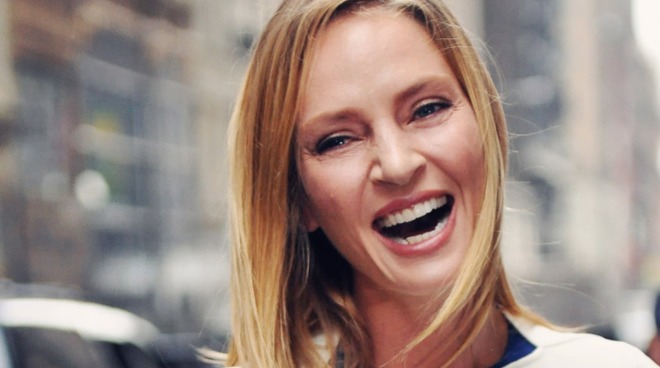 Uma Thurman (via Jiyang Chen/Wikipedia)
Thurman will be taking the role of a prominent American businesswoman in the
Apple TV
show, whose adult son is publicly abducted from a hotel in New York. A group of four British citizens who stayed in the same hotel are deemed prime suspects of the crime, with the story revealing whether they are involved in the plot or innocent.
Thurman's involvement, as
reported
by
Deadline
, brings the star alongside a number of other actors, including Kunal Nayyar of "The Big Bang Theory," Georgina Campbell from "Black Mirror," and Elyes Gabel from "Scorpion." Thurman's own film history includes the hit Tarantino films "Kill Bill" and "Pulp Fiction," and was last seen on TV in the Netflix series "Chambers."
"Suspicion" has been in the works
since 2019
, and is a remake of the Israeli Hebrew-language series "False Flag," which aired in 2015. The show's story followed five civilians implicated in the kidnapping of the Iranian Defense Minister, with media coverage and the government accusing the group as suspects despite their denials.
The show is being produced by Keshet Productions in the UK, with Rob Williams as showrunner, Chris Long as director, and Darin McLeod as its producer. Executive producers include Long and Williams, as well as Keshet's Howard Burch and Avi Nir, Anna Winger, and Liat Benasuly.