Apple's former 5G modem lead joins 'Humane' startup
A mysterious startup called Humane continues to hire ex-Apple staffers, with its most recent hire being 15-year Apple veteran Ruben Caballero.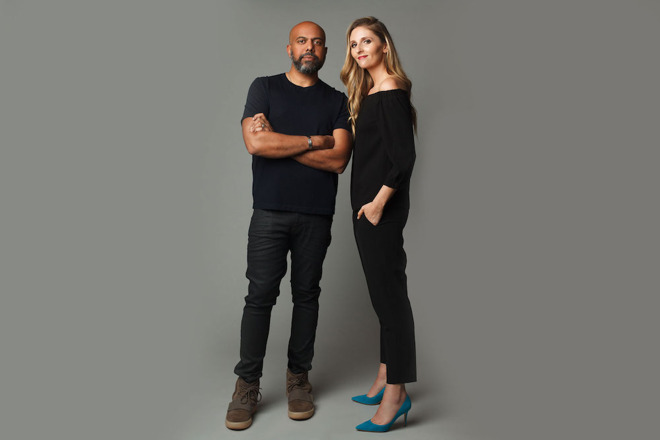 Ex-Apple veterans Imran Chaudhri and Bethany Bongiorno are the founders of Humane.
Not much is known about Humane, who appears to be in stealth mode while developing its first product. In January, the startup
announced
that it had hired Apple cloud services executive Patrick Gates.
Now Caballero, Apple's former 5G modem lead, has joined Humane's growing list of former Apple engineers and executives. This week, the startup
announced
that it had hired Caballero as a technical advisor.
At Apple, Caballero was a vice president of engineering and a key member of the iPhone hardware team. Notably, he also served as a team lead for Apple's first-party 5G modem initiatives, and also worked on products ranging from Macs to AirPods.
After Apple struck a multiyear modem supply deal with Qualcomm, and in the wake of divisional restructuring, Caballero
departed
the Cupertino tech giant in April 2019. Later that year, in October, the former SVP joined a wireless startup named Keyssa to work as a
chief wireless strategist.
Now, just a few months later, it appears that Caballero has joined Humane. In its blog post, Humane said that Caballero's belief in its mission, alignment with its values and his "excitement for our product vision" play a role in the hiring decision.
It still isn't clear what that product vision is, or even what Humane is working on at all. The startup was
founded
by two other Apple veterans, former director of software engineering Bethany Bongiorno and designer Imran Chaudhri.
The only clues come from the startup's website, which says Humane is building "the next shift between humans and computing." It admitted that it has been "mostly quiet" thus far, but notes that "2020 is the year you'll here more from us."
Other notable Apple veterans who now work at Humane include former iPhone 7 design lead
Miguel Christophy
and
Monique Relova,
who worked on iOS camera engineering at Apple.