All Chinese Apple Stores to reopen Friday, but with reduced hours
Apple is set to reopen all 42 Apple Stores in China after a month-long closure due to fallout from the coronavirus pandemic, though nearly every outlet in the region will operate under reduced hours for the foreseeable future.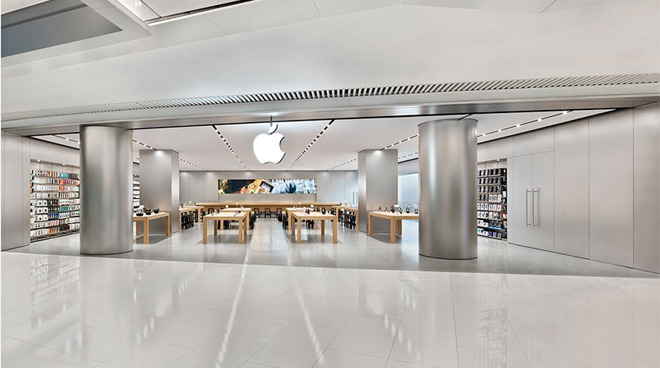 Apple Center 66 Wuxi will return to regular operating hours on Saturday.
The Cupertino tech giant in a statement to
Bloomberg's
Mark Gurman on Thursday said all Chinese retail locations will
open for business
on Friday local time.
Apple's regional retail website provides confirmation of the reopening, but notes all stores are subject to reduced hours on March 12. On Saturday, Apple Center 66 in Wuxi is scheduled to return to normal operating hours, with Apple Chaoyang Joy City and Apple Tahoe Plaza expected to follow suit on Thursday, March 19.
It appears the remaining 39 Apple Stores will see limited hours until further notice.
Apple first
began to shutter
its retail outlets
in January
as the company assessed the new coronavirus situation, then considered an outbreak originating in Wuhan. A country-wide closure of stores, corporate offices and call centers followed
in February
, with Apple's efforts closely mirroring those of the Chinese government.
Stores began to reopen
in mid-February
, with 29 locations operational
as of Feb. 24
. That number has steadily increased over the past two weeks.
As China returns to a somewhat typical schedule, Apple closed its retail fleet
in Italy this week
as government officials put the country on lockdown. Behind China, Italy is the worst hit from the COVID-19 pandemic and on Thursday reported 12,462 confirmed cases with 827 deaths.
In addition to store closures, Apple has adopted
worldwide policies
designed to minimize the spread of the virus. Today at Apple sessions have been canceled at certain high-traffic locations, while employees are urged to stay at least one meter away from coworkers and customers. Further, available seating has been cut in half and workers are being told not to offer demonstrations of Apple Watch and AirPods unless specifically requested by potential buyers.