US internet providers won't kill connections during coronavirus outbreak
Internet service providers across the United States have agreed with the Federal Communications Commission to not terminate services for customers who fail to pay their bills on time, as part of a pledge to keep people connected and working during the coronavirus pandemic.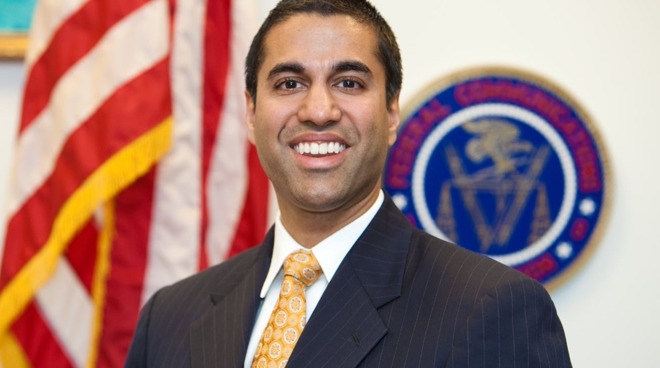 FCC Chairman Ajit Pai
Named the "Keep Americans Connected Pledge," FCC chairman Ajit Pai called for telecommunications companies providing internet services to consumers and small businesses to minimize disruptions for their customers. Emphasizing the importance of keeping people connected to each other during the serious
coronavirus pandemic
, Pai wanted companies to take the pledge to maintain connectivity for customers in all but the most exceptional circumstances.
The
pledge
for the next 60 days has those accepting it agreeing to "not terminate service to any residential or small business customers because of their inability to pay their bills due to the disruptions caused by the coronavirus pandemic." The pledge also calls for a waiving of any late fees caused through "economic circumstances related to the coronavirus pandemic," and to open up Wi-Fi hotspots to anyone who needs them.
Under 24 hours after Pai's calls for the pledge, nearly 70 internet providers agreed to accept the pledge. The roster includes major names such as AT&T, Comcast, Cox Communications, Google Fiber, Sprint, T-Mobile, US Cellular, and Verizon, along with endorsements from related trade associations like CTIA and NCTA.
"I applaud those companies that have already taken the Keep Americans Connected Pledge," said Pai. "They are stepping up to the plate and taking critical steps that will make it easier for Americans to stay connected during this pandemic and maintain much-needed social distancing. I urge other companies to join them. This may be a difficult time for our nation, but if we all work together, I am confident that we can rise to the challenge"
Pai also called for broadband providers to relax their data cap policies, for telephone providers to waive long-distance and overage fees, and for network operators to prioritize connections used by hospitals and healthcare providers.