Regulatory agency filing reveals new iPad is coming
A new iPad model number has been filed with the Eurasian Economic Commission, typically signifying that Apple will be releasing the device reasonably soon.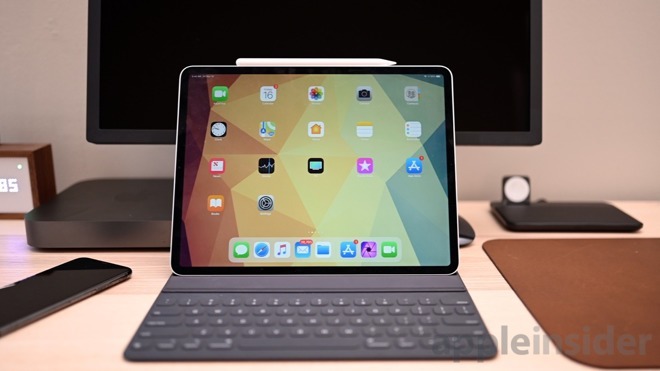 As required by regulations, Apple has filed an entry for a new iPad model into the Eurasian Economic Commission (EEC) database. Entered under the device code A2229, the entry specifies only that it is a "tablet computer of the Apple brand," and that it is running iPadOS 13.
A
new
iPad Pro with a triple-lens camera system has been
consistently rumored
.
However, that was expected to launch in October, and also believed to be one of several new models of both iPad Pro and iPad. At time of writing, only this single A2229 iPad has been listed with the EEC.

Detail from the EEC's entry for the new iPad
Devices from Apple, or any other technology firm, are required by law to be registered if they include encryption-related elements, and are to be sold in Russia or certain other countries within the EEC's region.
There is no requirement for Apple or the EEC to publicly list any details, but the very existence of the entry typically means that a device is coming. While there is no time limit from entry to release, and Apple is not even under any obligation to release the product at all, usually the entry means the device is at most a few months away.
For example, what became the third generation iPad Air and fifth generation iPad mini were listed on the EEC database
seven weeks ahead
of their March 2019 release. Similarly, the 10.2-inch iPad was listed just under
nine weeks
before their September 2019 launch.
Every variant of a device is required to have a separate EEC filing, so for instance one iPad will typically have different filings for its cellular and wi-fi-only models. This means it is more usual to see multiple new entries in the EEC data, although most recently a
single MacBook Pro
was filed on its own.