Production halted on upcoming Apple TV+ show 'Suspicion'
Apple's upcoming original show "Suspicion" starring Uma Therman has been added to the list of Apple TV+ productions being suspended amid the COVID-19 outbreak.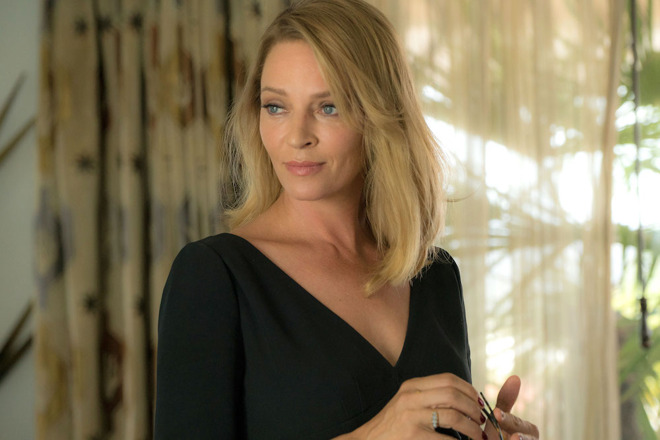 Uma Thurman plays a prominent businesswoman whose son is kidnapped in action thriller "Suspicion."
The show, a "False Flag" adaptation set to star Uma Thurman, was only
announced
last week. While Apple has halted production on many of its other
Apple TV+
original programs, "Suspicion" wasn't officially on that list.
Now, Israel-based media group Keshet Productions has suspended filming of "Suspicion," which has been in development since 2019, in the U.K,
according to
Variety
.
Thurman plays a prominent American businesswoman whose son is kidnapped in
"Suspicion,"
an action thriller remake of a similar Israeli show named "False Flag." The plot follows four British citizens who are implicated in the kidnapping.
In addition to Thurman, Suspicion is also slated to feature Kunal Nayyar of "The Big Bang Theory," Georgina Campbell from "Black Mirror," and Elyes Gabel from "Scorpion."
On Friday, Apple suspended active shooting on most of its projects managed by third-party studios, including "The Morning Show," "Foundation," "For All Mankind" and "See."
Currently, it isn't clear when production will resume, though it may take months depending on the fluid situation. "Suspicion": is only the latest UK-based show to halt shooting, joining other popular programs like BBC One's "Peaky Blinders" and Netflix's "The Witcher."