Apple's two new ads show what the iPad Pro can do
Two new videos on Apple's YouTube channel show that the iPad Pro is a serious contender for a laptop replacement and even more so after Wednesday's update.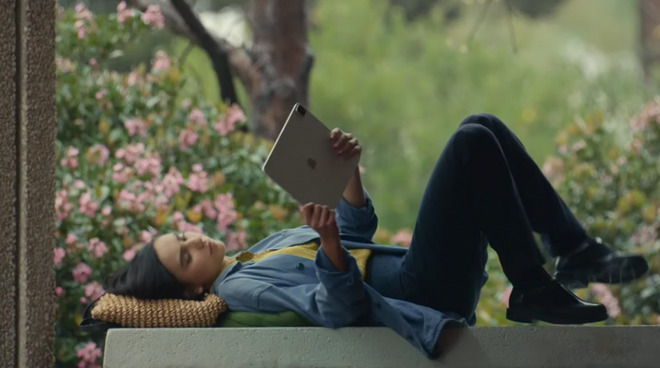 The first, titled "iPad Pro -- How to correctly use a computer," takes jabs at all the ways we were taught to use a computer correctly. It shows that the iPad is every bit as capable while allowing users freedom and a plethora of tools a standard computer user wouldn't have access to. The song featured in the ad is "Jam for Bwengo (Senbe Remix)" by Naran Ratan.
The second, titled "iPad Pro -- Your next computer is not a computer" is a high-energy look at all the options the iPad Pro brings to the table. The description reads, "The world's most advanced mobile display. So fast most PC laptops can't catch up. Pro cameras and LiDAR Scanner for game-changing AR experiences. And you can use it with touch, Apple Pencil, a keyboard, and now a trackpad."
Apple has
revamped
its flagship
iPad Pro models
and given them a dual-camera system that includes a 10 megapixel ultra-wide and 12 megapixel wide lens. Previously the iPad Pro featured only a single 12-megapixel camera on the rear, so this adds widescreen and zoom to the range. The new update also adds a LiDAR Scanner, which is used for depth sensing and so helps facilitate Augmented Reality work.
Running the newly updated iPadOS 13.4, the
11-inch iPad Pro
and
12.9-inch iPad Pro
models now fully support trackpads and one is included the new Magic Keyboard for iPad. The separate keyboard is backlit, and attaches magnetically with a cantilever that lets the iPad Pro float above the keys.
The 11-inch iPad Pro starts at $799, and the 12.9-inch iPad Pro is from $999. Pre-orders start on Wednesday, and the devices will be available beginning March 24. The required iPadOS 13.4 will be available on the same day.
The new Magic Keyboard for iPad Pro won't be available until May, however. It will cost $299 for the model made for the 11-inch iPad Pro, and $349 for the 12.9-inch edition.