Disney's 'Onward' & first-run Universal films make Friday iTunes home premiere
Several films that are still in theaters are making their "home premiere" on iTunes and other platforms on Friday, including a batch of NBCUniversal titles and Disney's "Onward."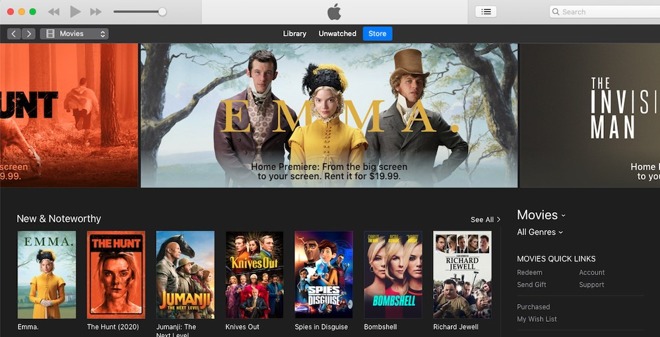 "Emma" is one of a trio of films that NBCUniversal has made available to rent from home on Friday.
Earlier in March, NBCUniversal said it would make a handful of
new theatrical releases
available to watch at home due to the ongoing COVID-19 outbreak. While it wasn't clear if those movies would make it to iTunes, a trio of new films have since appeared on March 20.
As of Friday, iTunes users are now able to rent Blumhouse thriller
"The Hunt,"
Elisabeth Moss-headed horror film
"The Invisible Man,"
and Jane Austen adaptation
"Emma."
The rentals cost $20 for a 48-hour period. (While they're also available in standard definition, the cost is the same.)
Disney's latest Pixar film, "Onward," will also be made available to purchase later on Friday night. Users can
preorder it
on iTunes. Disney+ subscribers will be able to
stream the film
starting April 3.
Looking ahead, NBCUniversal will also make upcoming releases available on home media the day they debut, starting with DreamWorks Animation's "Trolls World Tour" on April 10, with other releases to follow.
Apple users will be able to see the new films on iTunes or in the Apple TV app across their devices, including iPhones, Macs and Apple TV set-top boxes.
Other studios are looking to make similar changes to their release timeline.
According to
Variety,
Warner Bros. will make "Birds of Prey" available for purchase on March 24 and for rental sometime in April, earlier than originally expected. Warner Bros. film "Just Mercy" will also become available to rent on the same day.