Brydge supports 2020 iPad Pro & improves with iPadOS 13.4 cursor overhaul
Apple's new cursor and Bluetooth peripheral support in iPadOS 13.4 not only allows Apple's mice and trackpads to work with iPad but it will greatly benefit third-party accessories as well, including the Brydge Pro+ keyboard and trackpad.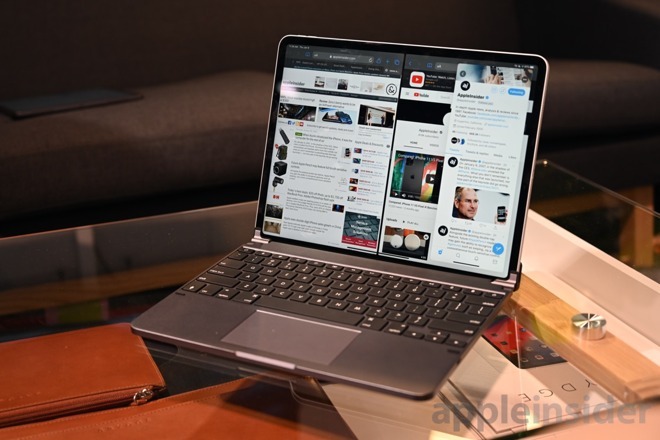 Hands on with the upcoming Brydge Pro+ keyboard and trackpad
Brydge has confirmed that it's upcoming Brydge Pro+ will not only work perfectly with the updated
2020 iPad Pro
but the integrated trackpad will work even better than it would without Apple's iPadOS 13.4.
"We're happy to confirm that the Brydge Pro+will seamlessly integrate with the newest iPad Pros - delivering the same trackpad experience as Apple's new Magic Keyboard"
Apple's iPadOS 13.4 -- a
free update coming to all compatible iPads and iPads Pros
-- brings full cursor support as well as support for external mice and trackpads. That includes the trackpad baked into the Brydge Pro+. Brydge says this update will "significantly improve the user experience, making it more intuitive and fluid."
The accessory maker also released a short new video demoing the improved experience ahead of the product's release mid-April.
Brydge Pro+ offers backlit mechanical keys, a full row of dedicated function keys, its patented hinge that allows almost any angle, and an integrated trackpad for significantly less than Apple's
Magic Keyboard
. It also is expected to launch sooner as well with Apple's Magic Keyboard not slated until May 2020.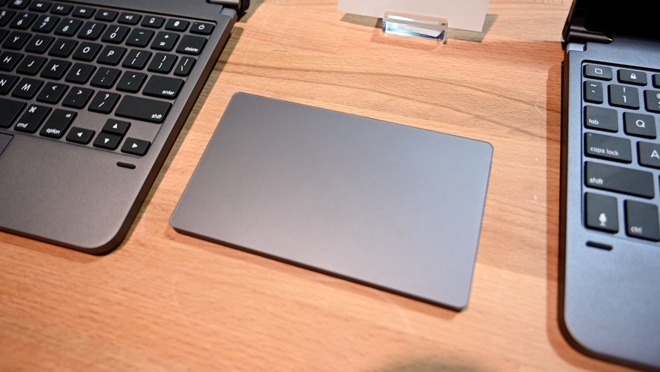 The Brydge iTrack iPad trackpad
Aside from the Brydge Pro+, the company's
iTrack iPad trackpad
will also benefit from the iPadOS 13.4 update, gaining the same fluid motion and expanded cursor features.
AppleInsider
tested the Brydge Pro+ during CES
and while it was a good experience, the Bluetooth trackpad did suffer from not having full-fledged support built into iPadOS. It was not as smooth as we'd like and only supported a few gestures. The iPadOS 13.4 update has an updated cursor that is more intuitive when navigating and working on iPad and iPad Pro.
Learn more about how you can use the Brydge Pro+ or any Bluetooth mouse or trackpad with your iPad or iPad Pro in
AppleInsider's
in-depth hands on
.
If you'd like to preorder the Brydge Pro+ you can head over to
Brydge's website and reserve yours starting at $199
.