Apple Arcade adds retro spy adventure 'Spyder' to its catalog
"Spyder," an adventure game following the exploits of a tiny eight-legged spy, is the latest exclusive title to join Apple Arcade's growing catalog.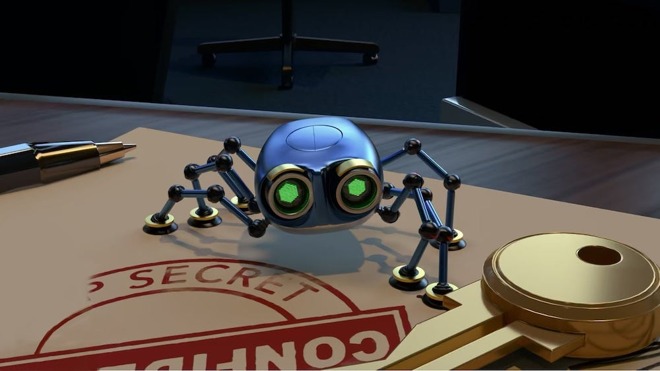 Players will take on the role of Agent 8, a tiny secret agent with an assortment of tools and gadgets.
In Sumo Digital's
"Spyder,"
players take the role of Agent 8, a tiny experimental spider robot created by British spy agent "EP-8." Agent 8 will travel to exotic locations in a retro universe, embark on epic adventures, and use an assortment of gadgets and tools to foil the plans of evildoers
Players will cut through panels, overload terminals, flip switches, open valves and more during their efforts to sabotage the plans of SIN, an organization plotting to destroy the world.
Apple Arcade
, first launched in September, features more than 100 new and exclusive games that users can play across their Apple devices -- including on iPhones, Macs and Apple TVs.
The subscription service costs $4.99 a month, and none of the titles in its catalog feature additional in-app purchases or fees. Apple also regularly adds new games on a weekly basis.