Paramount prepares earlier iTunes release of 'Sonic' movie
Paramount Pictures is following other major studios in making new movies available digitally quicker during the coronavirus pandemic, by putting "Sonic the Hedgehog" on sale through iTunes and other services at the end of March.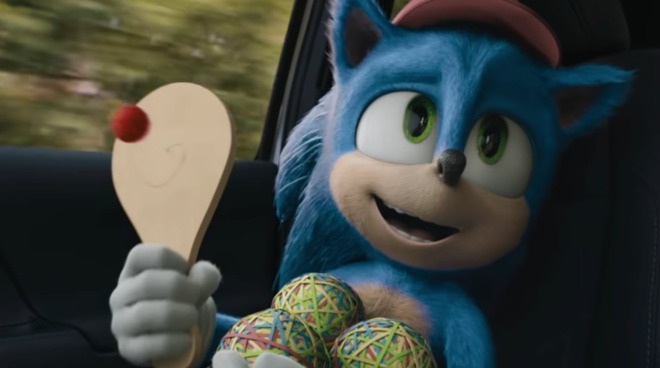 Announced on Friday, the movie starring the well-known Sega video game mascot will be available to purchase from March 31. The movie will cost $19.99 to buy, and is listed as available to preorder from the
iTunes store
.
The film is making its way to digital platforms relatively quickly after its initial release,
reports
Variety
, with its sale to home users occurring just 46 days into its theatrical run.
It also follows similar initiatives from
Disney
and
Universal
to make some of their current theatrical releases available for home rental, though the "Sonic" film is being sold outright rather than rented. Studios are attempting to offset the effects of the
coronavirus
pandemic on theatrical ticket sales by making films available to purchase at home sooner.
Movie rentals and purchases from the iTunes store or the Apple TV app can be viewed across multiple devices, including iPhones, Macs, and
Apple TV
, along with
some smart TVs
and
other hardware
.
"Sonic the Hedgehog" has so far performed well for a video game-themed movie, earning $146 million in the United States and $306 million globally, as well as $70 million during its Presidents Day weekend launch. The film is considered the highest-grossing video game film of US box office history.
Physical releases of the movie on Blu-ray will commence from May 19.