Adobe privately inviting users to beta test Illustrator for iPad
Adobe is currently inviting users to beta test its upcoming Illustrator for iPadOS app, according to reports from users who received an invitation.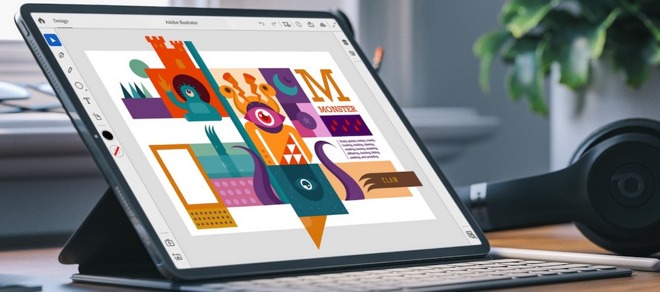 Currently in closed beta, Illustrator for iPad should launch later in 2020.
The Creative Cloud maker first
revealed
its plans to create iPad-specific versions of some of its popular apps in 2019. Adobe then released
Photoshop for iPad
in November 2019.
Illustrator on iPad beta pic.twitter.com/PRoB9DTPBI
A launch for the new iPadOS Illustrator app is slated for this year. And on Monday, users who had previously signed up for the Illustrator private beta began receiving invites to test out the software. An exact release date for the app is still unknown.
Just received the @Adobe Illustrator Beta program for iPad invite. Can't discuss details on the software yet - but exciting things to be created
Adobe previously said that it's reworking Illustrator from the "ground up" for iPad, including the ability for users to take advantage of Apple Pencil support. It promised an intuitive experience that didn't compromise on any of the power or precision of the desktop vector-based art app.
The Illustrator for iPad app is coming at an opportune time for Apple tablet users, since the company has slowly been adding new computer-like features to
iPadOS.
Just recently, Apple introduced deeper mouse and trackpad support for the iPad and debuted a new
iPad Pro
generation with enhanced augmented reality features.