Apple Developer app updated ahead of all-digital WWDC 2020
The Apple Developer used to watch video presentations about developer tools and view up-to-date information about APIs has been updated with some handy features before June's WWDC.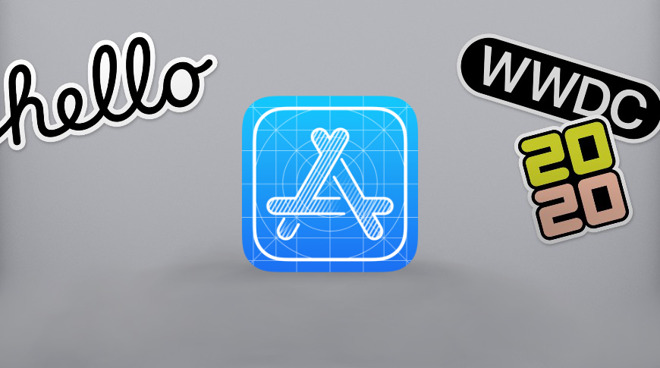 The Apple Developer app is ready for an all-digital WWDC
This year's WWDC
will be all-digital
due to gathering restrictions caused by the
coronavirus
. Apple has not yet announced exactly how such an important event will work as digital only, but updates to the iOS
Apple Developer app
shows they are paying attention to detail.
The Apple Developer app is divided into a few sections; Discover, Videos, WWDC, and Account.
The Discover tab lets you view up to the minute information provided to developers about current releases and editorialized tutorials. The latest update makes it so users can share articles from this tab with others, like this article about
reviewing crash logs
.
From the Videos tab, users can search through all of the sessions and content provided to developers. You can download a video for offline viewing, or favorite it for easier searching. This update brings full video transcriptions and will allow you to alter playback speed. So now you can listen from 1/2 speed to 2x speed easily.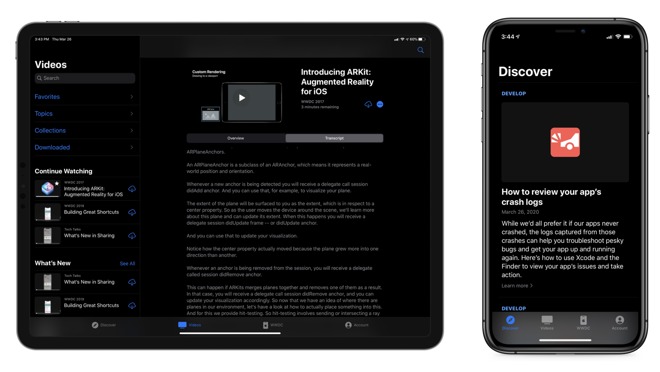 Share from the Discover tab or view videos at 2x in the Video tab
The WWDC tab will be used for current content and scheduling of the event once it has started. Currently all that is shown is the invitation sent out to developers.
The Account tab is self explanatory and will let you log in with your developer account.
This update arrives as we await word on exactly how WWDC will occur totally online, and
if any press event will occur
. The coronavirus has the US in lockdown, although Apple has announced its
stores could open back up
by the second week of April.