iPad Pro, iPadOS & iOS 13.4 with trackpad support and more on the AppleInsider Podcast
This week on the AppleInsider Podcast, hosts Stephen Robles and William Gallagher discuss the new mouse and trackpad support in iPadOS 13.4, new iPad Pro benchmarks, iCloud folder sharing, Face ID coming to the Mac, and tips for live streaming from home.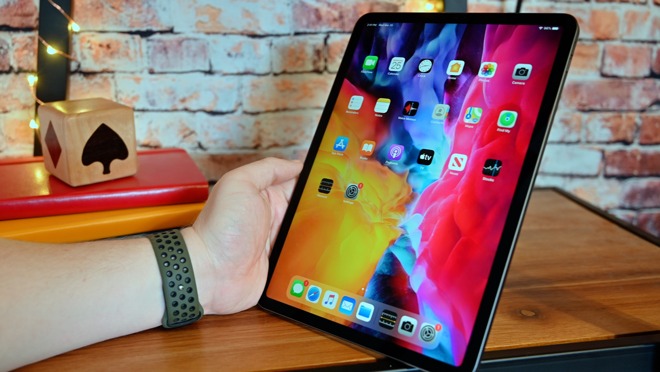 The new 2020 iPad Pro
Now that iPadOS 13.4 and the 2020
iPad Pro
is available, William and Stephen discuss the overall usability of mice and trackpads in general, plus more specifically the recent benchmark numbers comparing the new models to the previous 2018 iPad Pro.
One of the standout features across iOS and Mac devices that's come in the latest software updates to all compatible devices, is the public release of shared iCloud folders. However, while it does work, it has many shortcomings that are chiefly down to Apple's unusual interface quirks. Hopefully those will be improved, but until they are, we're still a little away from being able to abandon Dropbox entirely.
Next, rumors of Face ID coming to the Mac and expected new
Apple TV
features are discussed. Plus we discuss how everyone is using technology to adapt to working from home, and detail the various live streaming services and software available to those now running a business from their kitchens.
We'd love to hear your feedback. Tweet to
Stephen Robles
and
William Gallagher
, or
email us here
. Find us in your favorite podcast player by searching for "AppleInsider" and support the show by leaving a 5-Star rating and comment in
Apple Podcasts here
.
Sponsored by:
iPad Rumors & Trackpad Thoughts
iCloud Folder Sharing
Face ID on Mac and Apple TV Rumors
Live Production on Mac
Rumored AirPower Mat
Coronavirus Topics
Those interested in sponsoring the show can reach out to us at:
[email protected]