watchOS 7 'Kids Mode' changing up activity rings
The rumored "Kids Mode" coming to watchOS 7 may include a modified version of Apple's Activity Rings tailor-made for younger users' activities.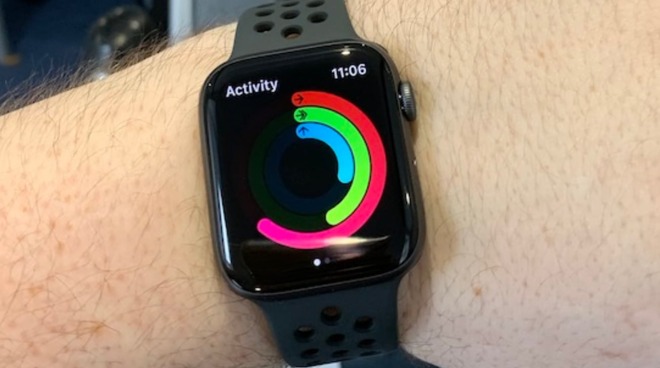 The current speculation for "
watchOS 7
," the next milestone release of the
Apple Watch
operating system, is that it will include a
kids mode
alongside a number of other features. Within the child-friendly features will be an updated Activity Ring system, according to a report, which will encourage children to keep fit while using the wearable device.
According to another
iOS 14
code leak
reported
by
9to5Mac
, an Apple Watch configured to run in the kids mode will still offer the Activity Rings as a form of measuring a variety of metrics. Due to the use of the device by children, the rings may change what is being monitored in order to simplify the concept, and to prevent encouraging kids into incorrect movements.
For an example, the Move ring's current calorie-based activity system may not be appropriate for children. Instead, it could feasibly be removed in favor of a greater focus on the time spent in activities per day, though it could just as easily be replaced by a distance requirement for walking, or to measure minutes of high-impact activities.
In early March, it was reported in other iOS 14 code leaks that
watchOS
could allow multiple Apple Watches to be connected to one iPhone, with a parent able to designate an Apple Watch as a child's own with limited features. It was also suggested a parent would be able to designate trusted contacts for a child, music that could be listened to, and other controls to restrict usage.
A "Schooltime" feature is also thought to be on the way, which would limit apps and features at specific times of day, such as when a child is supposed to be in class.
It is thought the Kids Mode, along with other watchOS 7 features, will be made available in a software update shipping later in 2020.