Apple rumored to start iOS 13.4.1 beta within days
Apple is thought to be preparing a few minor updates to iOS 13.4 as the last for iOS 13 as a whole ahead of the release of iOS 14 in September.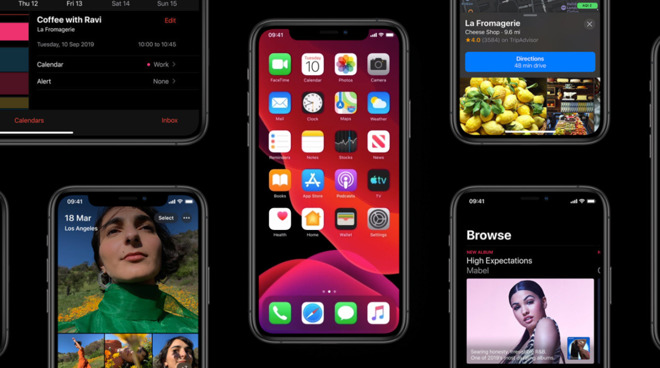 After a release of an operating system, Apple usually provides participants of its developer testing program access to the next operating system version in a new beta cycle. With the release of
iOS 13.4
on March 24, attention is now turning to the contents of the next beta, which is highly likely to be iOS 13.4.1.
According
to
The Verifier
, Apple is gearing up to issue the first iOS 13.4.1 beta in the coming days, with it containing several bug fixes. One of the things it is tipped to repair is a security hole in
private VPN connections
that has been open since iOS 13.3.1, which allows sites to track a user directly for minutes and hours at a time.
The publication claims that the beta testing cycles will result in the release of iOS 13.4.1 to the public in April, but it will be one of four minor updates that will be released ahead of the expected arrival of
iOS 14
in the fall. If all four planned updates are released, the last version before iOS 14's arrival will be iOS 13.4.4.
The Verifier
has a varying track record when it comes to Apple announcements and updates, though the latest story isn't much of a stretch. Apple typically continues its beta cycle process shortly after the release of the previously-tested operating system update, making an upcoming beta unsurprising.
The incoming iOS 14 reveal expected during
WWDC
will also limit the number of feature changes Apple will implement in iOS 13.4, leaving updates to consist of performance improvements and bug fixes.