Logitech launching Streamlabs OBS on macOS
Popular online streaming software Streamlabs is finally arriving on macOS in open beta, bringing a plethora of tools to help Mac users engage with their audiences more effectively.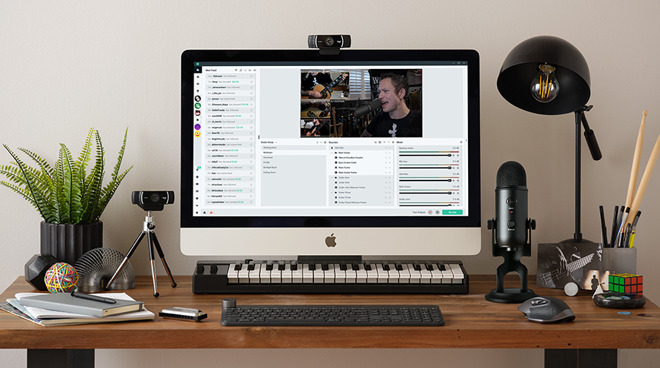 The software,
Streamlabs OBS
, will enter open beta and provide dozens of features and customizable tools to create professional broadcasts across Twitch, YouTube, Mixer, and Facebook.
The move to
macOS
is welcomed, as the
COVID-19 pandemic
has encouraged many professionals, such as musicians, teachers, artists, and community leaders, to shift to digital means to communicate with their audiences. Streaming offers a more personal way to connect with others versus other digital means, such as social media posts and pre-recorded video.
Over 20 million streamers already use Streamlabs on Windows, a community made up mainly of gamers. The shift to macOS could potentially expand the Streamlabs community into creative professionals who prefer to use Apple products.
"Our goal is to bring the best live streaming tools to everyone," said Ali Moiz, General Manager of Streamlabs. "Creating tools for the growing community of live streamers, musicians, artists, and teachers on Mac enables us to help them succeed while building out our product offerings on an even larger scale."
Streamlabs offers plenty of features to help users manage their streams, including custom donation alerts, widgets, selective recording, and over 250 premium overlay themes. An integrated chat window also allows streamers to keep an eye on what viewers are saying during broadcasts.
Streamlabs is available for macOS starting March 31, and can be
downloaded directly
from the Streamlabs site. Streamlabs is free and open source, though premium features can be added via a premium membership service for $4.99 a month, allowing for more customization options.