iPad, iPad mini, or iPad Pro -- which iPad to buy in 2020
Posted:
in iPad
edited January 2021
Apple's iPad lineup is more varied than ever with options at every size and price point. To help make the task of deciding easier, AppleInsider breaks down all of Apple's iPad offerings to see which model fits best for any given user.
iPad
The seventh-generation iPad -- that Apple stubbornly insists on calling just "iPad" -- is the biggest bargain in the lineup. It does exactly what you'd expect an iPad to do. While it retails for $329, the 32GB model can frequently be found
below $300
.
Many
iPad
users will use it for non-taxing tasks, including media consumption, social media, pictures, and the like. It is also a great tablet for children and students, thanks to its low price point and support for
Apple Pencil
and the
Smart Keyboard Folio
.
After nine years at 9.7 inches, the seventh generation now has a 10.2-inch screen. The display is a good size for most tasks, not being the largest or smallest of the lot. It remains the only tablet in Apple's lineup that does not have a laminated screen. This causes an increased gap between the glass and the display which does make it less ideal for reading and can increase glare.
Inside is Apple's A10 Fusion processor which isn't the most powerful, but it is good enough for those daily tasks. With that processor and the non-laminated screen, this is absolutely the entry-level iPad, but since you get almost the full iPad experience at such a low price point, it is frequently the go-to iPad of choice.
iPad mini
The smaller 7.9-inch iPad mini fits above the larger basic iPad. After years of neglect, it was updated to include the faster A12 Bionic processor which makes it more powerful than the entry-level iPad. It too supports the
first-gen Apple Pencil
and can be used with any
Bluetooth keyboard
, making it a solid device at a lower price than the iPad Air.
The biggest reasons to recommend iPad mini over iPad Air is that it is
$100 cheaper
with the same performance, or you love the smaller screen. That smaller screen makes it even more portable for travel and is a great handheld device for retail shops.
Just like the iPad above, it serves well as a child's device due to its size and still reasonable price tag.
iPad Air
If you are looking to take a step up from the iPad, then you may want to consider the iPad Air. With the
$499 iPad Air
, there is support for Apple Pencil, Smart Keyboard Folio, the A12 Bionic processor but with a larger 10.5-inch display.
This is what we'd recommend as the tablet for somebody who wants a step-up from the seventh-generation iPad, but doesn't need everything the iPad Pro delivers. It is a good mix of all the features, balancing power, screen size, and price. It fits in the middle of the iPad line's price scale as well as its performance scale.
It will easily edit video, touch up photos, create documents, and playback the latest episode of Mythic Quest. It won't struggle as hard as the A10 Fusion found in the iPad but won't breeze through 4K footage like the A12Z Bionic on iPad Pro.
iPad Pro
That brings us to
iPad Pro
, the newest and most capable tablet in Apple's iPad lineup. iPad Pro was just refreshed in early 2020 and included a more graphically-powerful A12Z processor, more storage, a new ultra-wide camera, a LiDAR scanner, Wi-Fi 6, and support for the
new Magic Keyboard
.
Deciding to pick up iPad Pro is probably the easiest decision to make of the bunch. It has the largest gap in features between it and the step-down iPad Air.
Going to the Pro gets you
Apple Pencil gen-two support
, Magic Keyboard support, a larger 11-inch or 12.9-inch display, Face ID, the ultra-wide camera, a LiDAR scanner, higher-resolution standard wide-angle camera, 6GB RAM, faster A12Z Bionic processor, 512GB and 1TB storage options, streamlined design, USB-C, and the Liquid Retina Display.
That is a massive number of features to compensate for the
$300 price difference
between the two.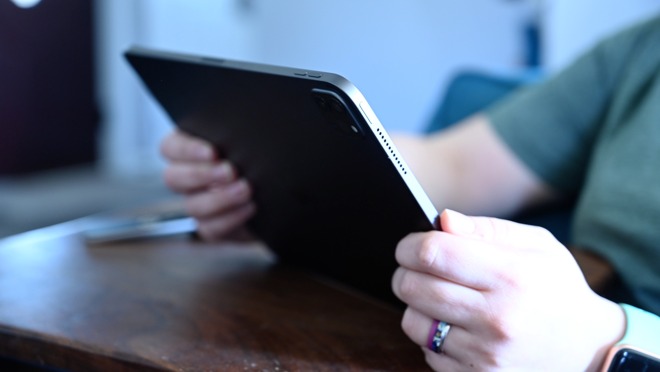 There are a huge array of reasons to opt for iPad Pro rather than iPad Air. If any of those above features speak to you, then iPad Pro is for you. If you are a multitasker and want to take advantage of split view apps, slide over, or picture-in-picture, then the iPad Pro is the way to go.
The iPad Pro provides power for higher-end functions, such as large RAW photo editing or other intensive graphics work and video editing. This is especially valuable at higher resolutions, or you create artwork and want the second-generation Apple Pencil.
iPad performance
For a lot of people that performance we just discussed won't matter. Checking emails, going on Facebook, reading, messaging, all won't be impacted by the performance of the tablet. it is when you go beyond those boundaries you begin to start pushing the tablet and start moving up the lineup to more powerful iPads.
| | iPad | iPad mini | iPad Air | iPad Pro (2020) |
| --- | --- | --- | --- | --- |
| Sizes | 10.2" | 7.9" | 10.5" | 11" & 12.9" |
| Storage | 32GB/128GB | 64GB/256GB | 64GB/256GB | 128GB/256GB/512GB/1TB |
| Processor | A10 Fusion | A12 Bionic | A12 Bionic | A12Z Bionic |
| Rear Cameras | 8MP | 8MP | 8MP | 12MP wide lens, 10MP ultra-wide lens, LiDAR |
| Geekbench Scores | 767 Single-core, 1418 Multi-core | 1112 Single-core, 2802 Multi-core | 1115 Single-core, 2942 Multi-core | 1117 Single-core, 4653 Multi-core |
| Authentication | Touch ID | Touch ID | Touch ID | Face ID |
| Apple Pencil | First-gen | First-gen | First-gen | Second-gen |
| Keyboard | Smart Keyboard | Bluetooth Keyboards | Smart Keyboard | Smart Keyboard, Magic Keyboard |
| I/O Ports | Lightning, Headphone Jack | Lightning, Headphone Jack | Lightning, Headphone Jack | USB-C |
| Starting Price | $329 | $399 | $499 | $799 |
In the above chart, you can see the performance difference between each iPad and that substantial difference between the A12Z Bionic on the Pro and that A10 Fusion on iPad. Unless you are taxing that processor with video or photo editing, augmented reality, or even gaming, it will be the other features that will decide for you.
The decision is yours
Apple now has five different iPads in its wide-ranging lineup, easily filling the needs of almost everyone. Sometimes the lines get blurry as you debate between two different sizes or models but Apple has done a good job of separating the higher-end models out to help justify that elevated price tag.
Deals on iPads
Instant discounts on Apple iPads are going on right now, from
2020 11-inch iPad Pro savings
to
deals on 10.2-inch iPad models
.
Those looking for the steepest markdowns can also save triple digits on closeout 2018 iPad Pros, with a wide assortment of
deals
available in the
AppleInsider
iPad Price Guide
.
2020 11" iPad Pro discounts
2020 12.9" iPad Pro markdowns