Apple Stores in US to remain closed until early May
Apple in a memo to employees on Thursday said it plans to keep all U.S. retail stores closed until early May as the COVID-19 pandemic continues to wreak havoc on the nation.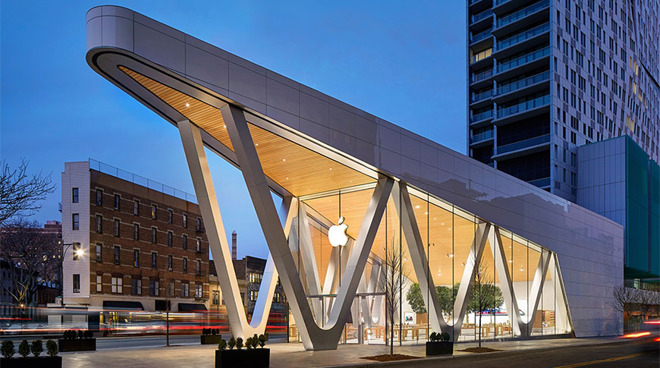 Addressing employees directly, Apple SVP of Retail and People Deirdre O'Brien said the company is monitoring local conditions at both office and retail facilities on a
daily basis
and will decide to reopen stores only after "thorough, thoughtful reviews and the latest guidance from local governments and public health experts," reports
Bloomberg
.
In the interim, employees will continue to adhere to work-from-home protocols, which for retail workers like Geniuses includes
remote tech support
options. Corporate employees, like those
based out of Apple Park
, are also
working remote
to prevent spreading the virus.
Apple is developing flexible work options to ensure parents "have the support and the flexibility to adjust their schedules as needed," the note reads. As noted by O'Brien, many parents have found themselves in a predicament as they balance work with caring for children who are home from school as the crisis plays out. Apple is encouraging all employees to express any potential conflicts with management, the report said.
The Cupertino-based tech giant shuttered all branded retail outlets outside of Greater China
on March 14
in a bid to protect customers and team members from the fast-spreading
coronavirus
. Initial plans were to reopen Apple Stores on March 27.
More recently, O'Brien in a memo last month said a revised timeline would see some Apple Stores open in the
first half of April
, but that, too, proved overly optimistic for U.S. locations.
Confirmed cases of COVID-19 in the U.S. continue to skyrocket, with more than 245,000 people testing positive for the disease as of Thursday. As the federal government scrambles to respond, state and local officials have called for quarantines and issued shelter-in-place orders to mitigate and manage fallout from the virus.