Looking back at 10 years of the iPad, Apple's revolutionary tablet
On April 3, 2010, the iPad wasn't really an iPhone and not quite a Mac. The latest iPads blend the best of both worlds -- and that's been an evolution a decade in the making.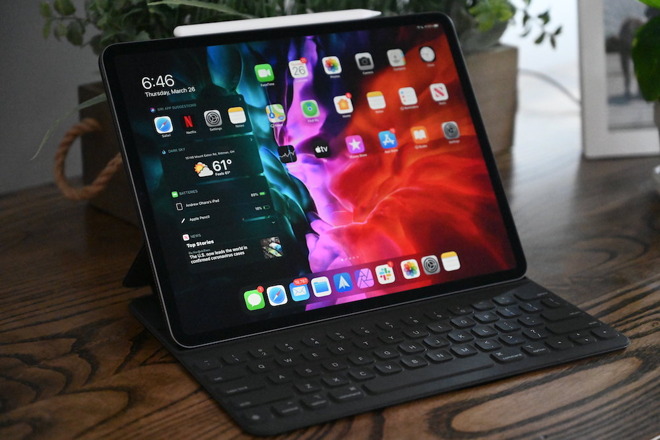 Apple's iPads are powerful and versatile machines. But to understand how they got to be that way, it's helpful to look at their past.
With trackpad support, revamped file systems, and no shortage of computing power, the latest iPad Pro lineup are serious competitors in usability for nearly every task to any hybrid or touchscreen notebooks out there. It hasn't always been that way, though.
Humble beginnings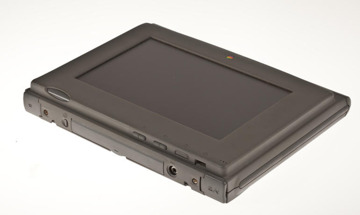 Long before the first iPhone, Apple was
experimenting
with tablet-like form factors and devices like the Newton MessagePad PDAs, or prototype hardware such as the PenLite (pictured above), a tablet device based on PowerBook.
Neither of those devices turned into the iPad, or really found much commercial success. Apple continued to work on the concept, eventually crafting a new multitouch tablet prototype in 2004. Although originally slated to launch before the first iPhone, Apple's leadership eventually decided that the smartphone was more important.
The original iPhone debuted in 2007. Almost immediately after its release, rumors started circulating that Apple
had some type of tablet
in the works, and
AppleInsider
was one of the first venues to talk about it. Just three years filled with furious speculation later, late Apple CEO and cofounder Steve Jobs unveiled the very first iPad on Jan. 27, 2010 at the Yerba Buena Center in San Francisco.
The original iPad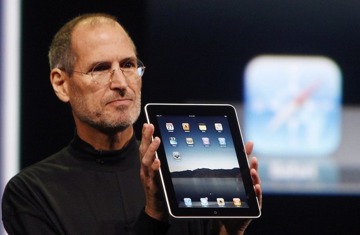 Apple's original iPad,
announced in January 2010
, landed in the
public's hands on April 3
. That first version featured a 9.7-inch display, an Apple A4 processor and up to 10 hours of battery life. It started at $499, with storage options topping out at 64GB, and interestingly, featured squared-off edges similar to today's iPad Pro.
But while it may seem fairly archaic by today's standards -- the device didn't even have a camera -- the original iPad heralded the age of the tablet for the average consumer after a decade of half-baked ideas on the Windows side. Apple sold about 300,000 at launch, and by May 3, that number reached a million. Through the end of 2010, iPads were outpacing Mac sales on a quarter-by-quarter basis.
The iPad 2 and iPad 3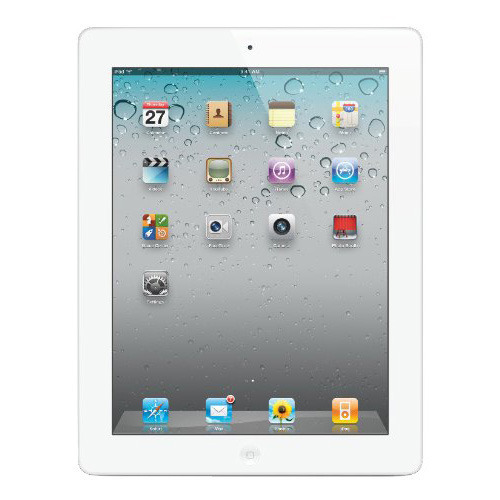 Released about a year after the original iPad, the
iPad 2
was certainly a refinement of Apple's tablet ambitions. It was lighter, thinner, packed a dual-core A5 chip, and introduced support for Smart Covers. Importantly, it was also the first tablet to sport a rear- and front-facing camera.
It's likely the device to help materialize what a tablet was from Apple's perspective. It became a cornerstone in Apple's line, eventually supported by six different versions of iOS, and it was really the first iPad to be specifically marketed for the education sector.
The incrementally updated
iPad 3
came in 2012, sporting largely the same design as its predecessor. Its primary upgrade was a Retina display that offered 4 times the pixel count of the iPad 2. It also featured an improved 5MP camera, an A5X chipset and localized LTE support
iPad 4, iPad mini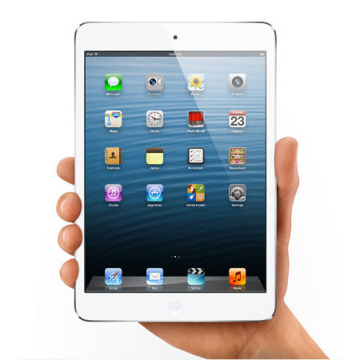 Things started changing for Apple's tablet lineup later in 2012. Several months after the debut of the third-generation iPad, Apple released a fourth generation that sported an A6X chip, FaceTime HD and a Lightning port -- becoming the first iPad to ditch the 30-pin connector.
That was an extremely quick refresh by any standard, and many
reviewers
found it difficult to recommend the fourth-generation iPad for consumers who had just bought the earlier iPad months before. Apple eventually
relaunched
the iPad 4 in 2014, after temporarily discontinuing it.
Alongside "the new iPad," Apple also launched the
iPad mini
, a tablet featuring similar specifications to the iPad 2 but in a smaller 7.9-inch footprint. While initially launched to fend off the likes of Amazon Kindles and Google Nexus tablets, it also marked the first time Apple really diversified the iPad lineup.
iPad Air, Retina iPad mini and successors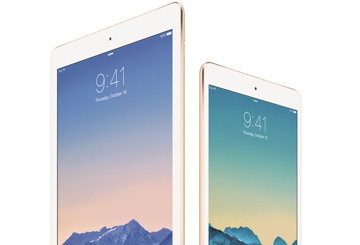 Apple redesigned the iPad again in 2013 with the
iPad Air
, the first tablet sold under that moniker. It featured upgraded cameras, slimmer bezels, and an A7 processor combined with an M7 motion co-processor. It was also, per its name, much thinner and lighter than the iPad 2.
The Cupertino company also released a new iPad mini at the same time, though it was a muted update with the only major feature being a Retina display.
A year later, in 2014, Apple released the iPad Air 2 and the iPad mini 3. Both tablets featured Touch ID for the first time, and the Air 2 was updated to a triple-core A8X CPU and 2GB of RAM. By then, the iPad's popularity was beginning to wane in the face of larger handsets like the iPhone 6 and 6 Plus.
The first iPad Pros, iPad mini 4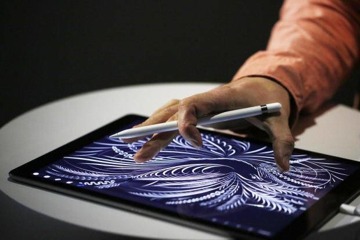 If you were to try and trace the start of Apple's current tablet strategy, 2015 would be a good place to start. In an effort to revitalize the iPad, Apple released the
very first iPad Pro in September 2015.
It was a 12.9-inch tablet with an A9X processor, 4GB of RAM and the very first Smart Connector port, allowing users to connect the tablet to the Smart Keyboard without Bluetooth. Alongside the new Pro device, Apple also unveiled the first Apple Pencil, an advanced stylus with low latency, angle detection and pressure sensitivity.
Apple also released an
iPad mini 4
at the same time. Featuring an A8 processor and 2GB of RAM, the device would become the last iteration of Apple's mini-tablets for some time.
A smaller iPad Pro, first equipped with a 9.7-inch display, was later
released
in March 2016. While essentially a smaller version of the 12.9-inch model, it included some unique features and additions, including
True Tone display technology
and a rose gold color option.
This was also the time that Apple started differentiating iOS for iPad from iOS for iPhone. iOS 9 featured
new multitasking features
like Split View, Slide Over and Picture in Picture, hinting at what was to come.
iPad (again), new iPad Pros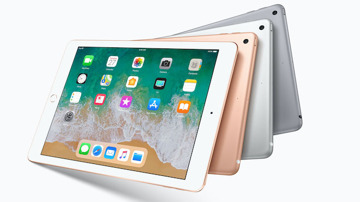 Apple quietly announced the
fifth-generation iPad
in March 2017, dropping the Air moniker for a time. But despite the change in name, the entry-level iPad still had the same design -- though it was a little thicker. It did feature a price drop and upgraded internals, however.
There were also two new iPad Pro models in 2017. The most significant update was the smaller of the two, which was bumped up to a
10.5-inch display
with 40% slimmer bezels and a 120Hz display refresh rate.
The 10.5-inch iPad Pro featured 30% faster performance and 40% better graphics than its predecessor, thanks to a new A10X and M10 co-processor. The 12.9-inch featured similar upgrades, but its footprint remained the same as its predecessor.
2018 iPad Pro, 2018 iPad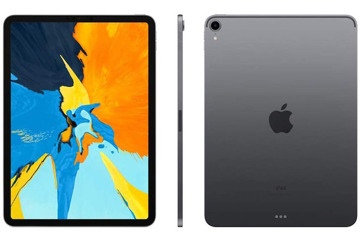 Apple took another shot at the iPad Pro in 2018, and it turned out to be a major upgrade. The
now-11-inch and 12.9-inch iPad Pro
received the "iPhone X" treatment with uniform and ultra-slim bezels. They also nixed the Home button in favor of Face ID and gesture-based controls.
The major overhaul also saw the Lightning connector replaced with a
USB-C port
, as well as the introduction of a
new generation of Apple Pencil
which attached to an iPad Pro and charged magnetically. Internally, the devices feature an A12 Bionic chipset, a new Liquid Retina display, upgraded cameras and storage capacities up to 1TB for the first time.
The
2018 base iPad
, by comparison, was an incremental upgrade. It sported essentially the same design that we've seen since the iPad Air 2. While it missed out on most modern iPad Pro features, it remained significantly cheaper than most Apple tablets and featured an upgraded A10 chip and Apple Pencil support.
2019 iPads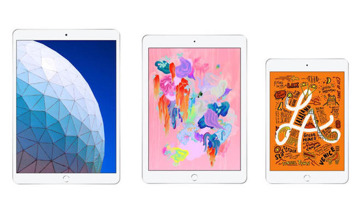 In 2019, we saw one of the largest revamps of the broader iPad stable to date. Apple released a total of three new iPads across the lineup: a new base model iPad, an iPad mini and the first iPad Air since 2014.
The
iPad Air
, the third-generation, was essentially a 10.5-inch iPad Pro successor. With a middle-ground price point, the iPad Air features serious power for the money with support for the first-generation Apple Pencil and the Smart Keyboard.
Apple's new
iPad mini
, unofficially the iPad mini 5, is also essentially an iPad Pro in a different form factor. It featured the same 7.9-inch display and home button of the last iPad mini, but packs Apple's latest silicon and other internal upgrades under the hood.
Apple also released a new
entry-level iPad
with a 10.2-inch display, its most affordable tablet by far. Around this time, Apple also split off its tablet operating system into iPadOS, which incorporated some exclusive multitasking features separate from iOS, like the ability to open multiple windows of the same app or better text editing capabilities.
Where the iPad is now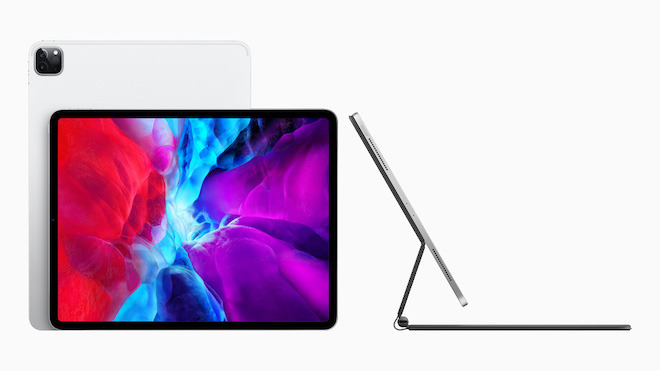 While the undercurrents have been there for at least a couple of years, 2020 really marks the first time that the iPad became something more akin to a computer than a tablet.
The
2020 iPad Pro
models remained relatively unchanged from their 2018 predecessors, sporting the same general design and specifications. The addition of a LiDAR sensor, a new A12Z Bionic chipset and an 8-core GPU are some of the major upgrades.
But something else happened in 2020 that really changed things up for Apple's tablets: the introduction of
full trackpad and mouse support
. Alongside a new Smart Keyboard with Trackpad accessory, Apple introduced full support for pointing devices in iPadOS 13.4.
That marks a departure from Apple's previous strategy. While iOS and iPadOS 13 featured mouse support, it was buried in Accessibility. Now, it's front and center. Apple even expanded that support to non-Pro tablets, and Logitech debuted trackpad options for the
entry-level iPad and iPad Air
.
And, more than anything else, that really suggests that Apple views the iPad Pro lineup as a serious competitor to actual laptops and two-in-one hybrids. While some hurdles remain, such as a closed-off filesystem, Apple's tablets are more like a PC than they've ever been before.
Comparing first-generation iPads with their latest successors
To understand how the original iPad or iPad Pro stacks up to today's offerings, just take a look at the specifications. The original iPad is a far departure from the current model. While things have obviously changed less for the iPad Pro given that it has only been available for half of the iPad's 10 years, we've still seen major updates in that time.
iPad (first-generation)iPad (2018)12.9-inch iPad Pro (2015)12.9-inch iPad Pro (2020)
Price
$499
$329
$799
$999
Dimensions (inches)
9.56 x 7.47 x 0.50
9.87 x 6.85 x .30
12.04 x 8.69 x .27
11.05 x 8.46 x 0.23
Weight (ounces)
23.9
17.03
25.15
22.61
Processor
ARM Cortex-A8 (1GHz)
A10 (quad-core, 2.33GHz)
M10 coprocessor
A9X
M9 coprocessor
A12Z
M12 coprocessor
RAM
256MB
3GB
4GB
6GB
Storage
16GB, 32GB or 64GB
32GB or 128GB
32GB, 128GB or 256GB
128GB, 256GB, 512GB, 1TB
Display
9.7-inch LCD
10.2-inch LCD
12.9-inch LCD
12.9-inch "Liquid Retina"
Resolution
1024x768 at 132 ppi
2160x1620 at 264 ppi
2732x2048 at 264 ppi
2732x2048 at 264 ppi
Screen refresh
60Hz
60Hz
60Hz
60Hz
120Hz
Ports
30-pin
Lightning
Lightning
USB-C
Networking
Wi-Fi (802.11 a/b/g/n)
Bluetooth 2.1
3G
Wi-Fi (802.11a/b/g/n/ac)
Bluetooth 4.2
Gigabit-class LTE
Wi-Fi (802.11 a/b/g/n/ac)
Bluetooth 4.0
4G LTE
Wi-Fi 6
Bluetooth 5.0
Gigabit-class LTE
Rear Cameras
N/A
8MP camera
8MP camera
12MP wide-angle
10MP ultra-wide
ToF LiDAR Sensor
Front Cameras
N/A
1.2MP FaceTime HD camera
1.2MP FaceTime HD camera
7MP camera
TrueDepth sensor suite
Battery Size
24.8 Wh
32.4 Wh
38.8 Wh
36.71 Wh
Biometrics
N/A (passcode)
Touch ID
Touch ID
Face ID
Apple Pencil
No
Yes
Yes
Yes (second-generation)
Beyond the iPad and iPad Pro, Apple's other tablets have also evolved over the last 10 years. Take a look at the specifications for the original iPad mini and iPad Air, and compare them to the current iterations of the tablets.
iPad mini (first-generation)iPad mini (2019)iPad Air (2015)iPad Air (2019)
Price
$399
$399
$XXX
$499
Dimensions (inches)
7.87 x 5.30 x 0.28
8 x 5.31 x 0.24
9.4 x 6.67 x .30
9.87 x 6.85 x 0.24
Weight (ounces)
10.86
10.6
16.54
16.08
Processor
A5 (1 GHz, dual-core)
A12 Bionic (2.49GHz, hexa-core)
M12 coprocessor
A7 (1.4GHz, dual-core)
M7 coprocessor
A12 Bionic (2.49GHz, hexa-core)
M12 coprocessor
RAM
512MB DDR2
3GB DDR4X
1GB DDR3
3GB DDR4X
Storage
16GB, 32GB and 64GB
64 or 256GB
16GB, 32GB, 64GB or 128GB
64GB or 256GB
Display
7.9-inch LCD
7.9-inch LCD
9.7-inch LCD
10.5-inch LCD
Resolution
1024x768 at 163 ppi
2048x1536 at 326ppi
2048x1536 at 264 ppi
2,224x1668 by 264 ppi
Screen refresh
60Hz
60Hz
60Hz
60Hz
60Hz
Ports
30-pin
Lightning
Lightning
USB-C
Networking
Wi-Fi (802.11 a/b/g/n/)
Bluetooth 4.0
LTE
Wi-Fi (802.11 a/b/g/n/ac)
Bluetooth 5.0
LTE
Wi-Fi (802.11 a/b/g/n/n)
Bluetooth 4.0
4G LTE
Wi-Fi (802.11 a/b/g/n/ac)
Bluetooth 5.0
LTE
Rear Cameras
5MP
8MP
5MP
8MP
Front Cameras
1.2MP
7MP
1.2MP
7MP camera
Battery Size
4,400 mAh
19.32 Wh
32.9 Wh
30.2 Wh
Biometrics
N/A (passcode)
Touch ID
Touch ID
Touch ID
Apple Pencil
No
Yes
No
Yes
The next 10 years of iPad
iPads are a core part of Apple's current virual and augmented reality testing.
The latest iPad Pro models, and iPadOS, paint a clear direction for Apple's tablets. They're not designed to replace the Mac, but offer an alternative computer experience. And while Apple doesn't want the iPad to cannibalize sales of its MacBooks, it undoubtedly wants Windows hybrid owners to ditch their notebooks for iPad Pros.
That's significant because the iPad has been in the midst of an identity crisis, and back in 2018, some analysts thought of Apple's tablet as a
dying product.
But additions like cross-platform apps, deeper multitasking, better filesystem access and trackpad support have allowed iPadOS to find its footing.
More computer-like improvements are coming. Some rumors indicate that Apple will allow users to choose third-party apps as their defaults in
iOS 14
, expected later this year. That's been a feature of desktop operating systems like macOS. Amid rumors of
ARM Macs
, it's likely that work on cross-platform apps is only going to quicken.
As far as where the hardware goes from here, Apple is rumored to release 5G-compatible iPads sometime in 2020, and there's little doubt that the iPad is still a central part of Apple's
broader augmented reality strategy.
In other words, the current iPad is a device that's a decade in the making. And by the looks of it, it's not going anywhere in the next one.