Microsoft hires former Apple exec to work on HoloLens, special projects
Former Apple executive Ruben Caballero, who previously led the iPhone maker's 5G modem initiative, was picked up by Microsoft in March to work on emerging products like its HoloLens mixed reality headset.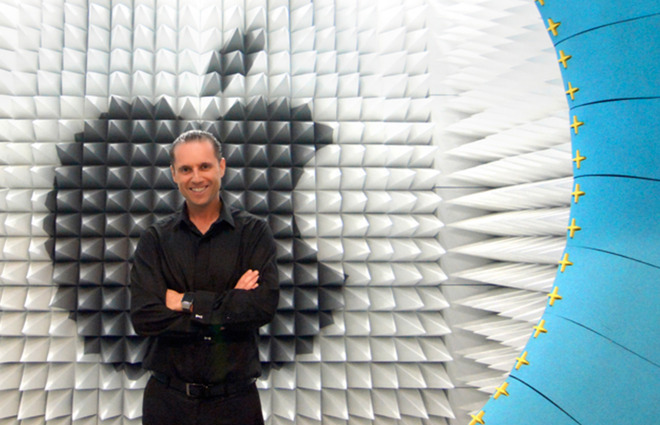 Caballero in 2010.
According to a recently updated LinkedIn
profile
, Caballero now serves as a Microsoft corporate vice president in charge of hardware design and technology. More specifically, the wireless technology specialist is assigned to Microsoft's Mixed Reality & AI Division, which is responsible for the development of HoloLens and other "Special Projects."
A 14-year Apple veteran, Caballero left the Cupertino tech giant
in April 2019
after the company reached a resolution to a drawn out legal battle with Qualcomm. At the time, the executive was thought to be heading a team tasked with the development of an in-house 5G modem.
Six months after departing Apple, Caballero was named chief wireless strategist
at Keyssa
, a startup focused on integrated wireless solutions. Detailed in a press release last October, Keyssa is currently developing technology that seeks to replace internal wired connections, like those between camera modules and logic board chips, with wireless alternatives.
Caballero is also working with a handful of fellow Apple alums at
Humane
, a shadowy startup founded by former Apple designer Imran Chaudhri and director of software engineering Bethany Bongiorno. The company has yet to announce its first product.
The engineer will retain advisory roles at Keyssa and Humane while working at Microsoft, according to his LinkedIn profile.
Bloomberg
reported on Caballero's hire earlier
today
.