Hands on: Quibi is an entertaining and frustrating time suck for Apple users
Quibi, the newest streaming service on the block, just hit devices on April 6, but with the short length of all its original content, it makes sampling its offerings easier. Unfortunately for Apple users, the app at launch leaves us wanting more.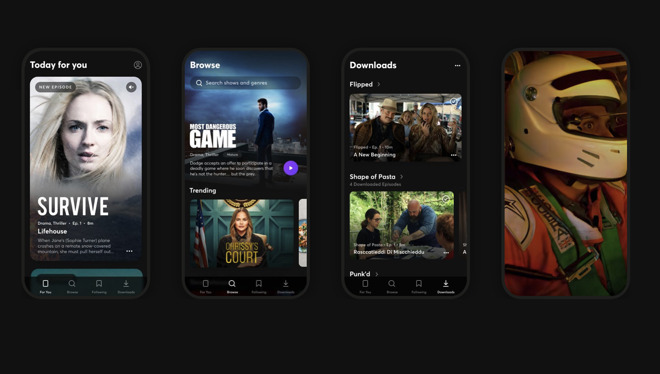 The Quibi app
We got early access to
Quibi
and have watched quite a bit of its shows. More than anything else, including content, we can tell you that Quibi can be frustrating.
Not just mobile-first, mobile-only
There is a common design practice in programming, known as mobile-first. The idea is to develop first for the mobile experience before stepping back and optimizing for larger screens.
This is beneficial because the constricting mobile displays take more consideration when designing and, nowadays, is where more of the audience is. It is also more difficult to take a large design then shrink it to mobile.
Quibi didn't go just mobile-first with its app, it went mobile-only. The company has shunned any other method of kicking back and watching its (mostly) solid library of shows.
Unlike most other video binging apps on iOS, there is no connection with Apple's TV app which can make it easier to see what is new and blending the app's shows with shows from other sources.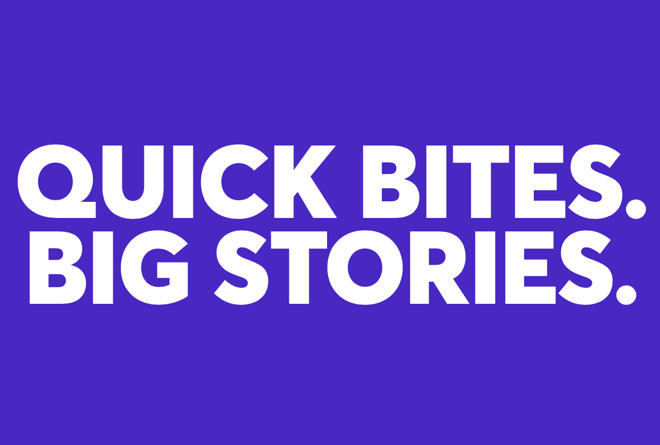 Quibi is designed for short burts of video watching
Similarly, there is no Apple TV app at all. There isn't even an iPad app. If you choose to watch on your iPad, you have to use the 2X version of the iPhone app and deal with the unsightly bezels surrounding the display. Apparently iPads are no longer considered mobile devices, according to Quibi.
These shortcomings are more apparent than ever as people are working from home or quarantined and don't necessarily want to watch a show on their iPhone when they can watch on their Apple TV. The App doesn't allow you to AirPlay to the TV either.
Then there is sharing content with others. There are no multi-person accounts or user profiles. If you are your partner want to both watch Quibi, you have to sign in with the same account and keep track of what you watched versus what she watched on your own. And again, with no way to watch on a larger display, watching content together isn't very easy.
I watched a few good shows, some I knew my wife would love, but there are few options for us getting a chance to watch them together like we do other shows simply because it is confined to my phone.
This is so frustrating because much of the Quibi content is quite good.
Quibi original shows
There are many shows launching Quibi and new episodes or stories coming each day.
At launch, we particularly were excited by the more light-hearted approach to content compared to with the more serious tones of Apple's
Apple TV+
program. Also unlike Apple TV+, Quibi is launching with 13 shows and more than a dozen "daily essentials" with more shows being added each week and new content each day.
There were many comedy-themed shows from the peculiar and odd
Dishmantled
cooking show that asks contestants to create a dish based on what food was shot at them from an air cannon to the well-written and relevant
Flipped
that finds series leads Will Forte and Kaitlin Olsen trying their best to flip a house only to discover it is owned by the cartel.
Action, drama, game shows, and news shows make appearances as well hitting many of the marks users will be looking for. Not only that, but many shows boast significant star power, with names such as Chrissy Teigen, Liam Hemsworth, Tina Fey, Kevin Hart, Chance the Rapper, and Reese Witherspoon.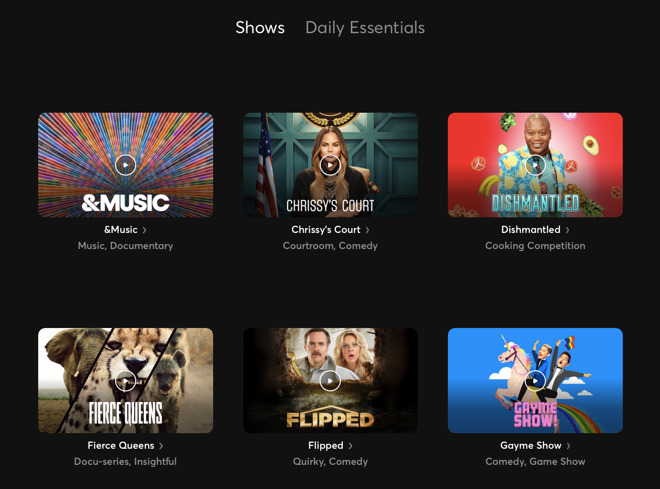 Quibi has a sizable lineup of shows at launch
Not everything was great, some were best described as "meh" and some were downright dull. But the shows that did strike a chord we wanted to keep watching in longer form.
As we got into these shows, it was disappointing there was no other way to watch them. Some shows were best in short bursts, coming off as late-night show segments we'd watch on YouTube rather than a traditional series. But really engaging content we wanted more. We could easily binge the whole series of
Flipped
, but felt disconnected on our iPhone where we could only see a few minutes at a time.
Time will tell
Apple TV+ has continued to add content and as Apple sees what people watch it can adjust its production to match. At launch, Apple TV+ content was fairly solid as Apple breaks into a new vertical but its comedy front was lacking. The only comedy, the quite hilarious
Mythic Quest
, is set in a game development studio and is more niche versus the mass appeal Quibi is going for.
Quibi too will likely change. The content will continue to roll out and the app will surely be updated to add basic features such as multiple profiles. We hope that on top of that, it considers branching out to other features such as a true iPad app, integration with the Apple TV app, and possibly even an Apple TV for longer binge viewing. Just because it is on a TV doesn't mean it isn't a "quite bite."