iOS 14 'Clips' feature could let users try apps before downloading
Apple is reportedly working on a feature, possibly for inclusion in iOS 14, that will let users use certain portions of third-party apps without downloading them.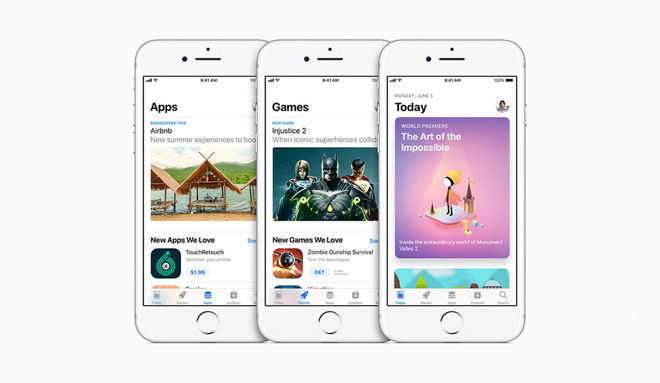 Apple may be working on a new way for developers to offer features and services outside of apps.
There has been a steady stream of
iOS 14
information after an early test build of the upcoming software platform ended up leaking. Some of the previous leaks included potential improvements to
HomeKit
,
CarPlay and Apple Maps
,
Find My
and
the Home screen.
Now, it seems, a previously undiscovered API in the build spotted
by
9to5Mac
suggests that users will be able to access specific elements of a third-party app by scanning a QR code.
More specifically, the so-called "Clips" feature will let users access in-app functions as a type of floating "card" without downloading the app first. Instead of opening a link in Safari, for example, a YouTube QR code may bring up a dynamic app pane that displays the video and encourages the user to download the full app.
Reportedly, Apple is testing the feature with app partners like YouTube, Sony, OpenTable, DoorDash and Yelp. Third-party developers will need to specify in advance which parts of their apps can be accessed through "Clips," and they'll apparently be downloaded as an over-the-air package.
Android currently has a feature that's vaguely similar called
"Slices,"
though it's mostly aimed at allowing access to installed app functionality in places like Search or Google Assistant.
It appears the supposed iOS 14 feature would work differently, acting instead as a way for users to try out certain app features without needing to actually install anything, or as a way for third-party developers to offer some features without prompting a user to download their platforms.
Apple is largely expected to debut iOS 14 and its other 2020 software updates at this year's WWDC, which will be held in a
new virtual format
due to the
COVID-19 pandemic
.