Deals for good: How Apple accessory makers are helping during the global pandemic
While the entire world is going through a tumultuous time, many have stepped up to do their part. This includes the big tech companies -- such as Apple -- but smaller accessory makers are also working hard to make a difference.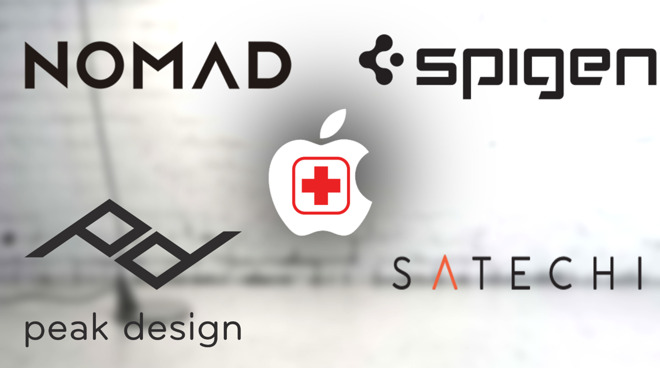 Many companies are working hard to fight the global pandemic however they can
Apple itself has done a lot to help battle the coronavirus, including
sourcing over 20 million masks and shipping face shields
for medical workers as well as
donating $10 million
to the "One World: Together at Home" fundraiser.
In addition to Apple Apple, several accessory makers have stepped up as well, doing their part to help during this trying time.
Nomad
From what you've told us, Nomad is one of the most popular accessory purveyors for
AppleInsider
readers. We particularly love their ultra-rugged Kevlar USB-C and Lightning cables as well as their impressive multi-device wireless charging pads. All Nomad gear is well-crafted and use premium materials such as Chicago-based Horween leather, stainless steel, Kevlar, walnut, and more.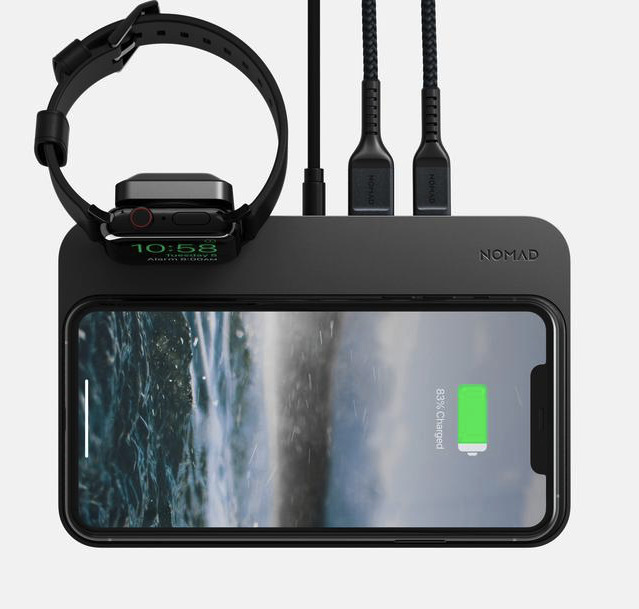 Nomad Base Station Apple Watch Edition
Recently, Nomad has introduced an updated model of its Base Station Apple Watch Edition. This multi-device charger has an aluminum body with a leather charging surface and an integrated MFi-certified Apple Watch charging puck. You can charge an iPhone and AirPods wirelessly, your Apple Watch, plus a USB-A device and a USB-C PD device via the outputs on the back for a total of five devices at once.
To do its part during these times, Nomad is pulling on its significant manufacturing base to start producing much-needed protective masks. They are manufacturing masks and selling them
at cost
. Additionally, anyone who is interested is able to
donate masks
to communities that need them.
Shoppers can find Nomad's full assortment of accessories for Apple products at
HelloNomad.com
. For a limited time, Nomad is also knocking 30% off sitewide with promo code
OPTINSIDE
.
Peak Design
Peak Design is said to be the "Apple of photography accessories." The company's gear, which isn't just for photographers, is as high quality as you can get, made with premium materials, with thoughtful features.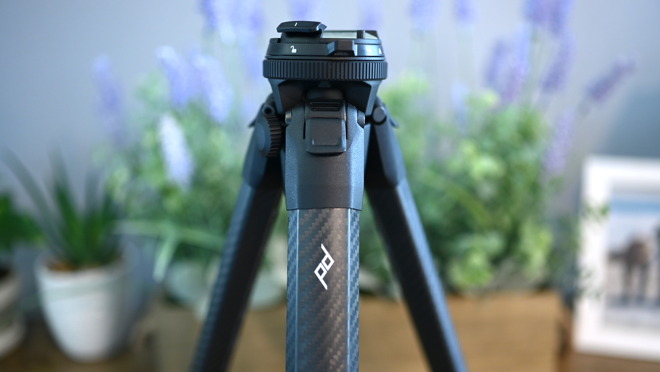 Peak Design Travel Tripod
Recently, after a massively successful Kickstarter campaign, Peak Design launched and started shipping its new Travel Tripod. This compact tripod can go anywhere and is
unlike any other we've tried
. It is also perfect for mobile photographers with an integrated mobile mount that is hidden away.
For its launch, Peak Design is donating 100% of all profits during the tripods launch to COVID-19 and climate charities. Funds will be distributed to the CDC as well as Climate Neutral. Peak Design is a carbon-neutral business so giving back and caring about the environment is in its DNA.
All tripod profits will be donated through April 11. Find details and the travel tripod
at PeakDesign.com
.
Satechi
Satechi is another big Apple accessory manufacturer, offering everything from laptop stands to mice and keyboards. At the moment, they are probably most known for their massive lineup of
USB-C accessories
, including USB-C hubs and docks.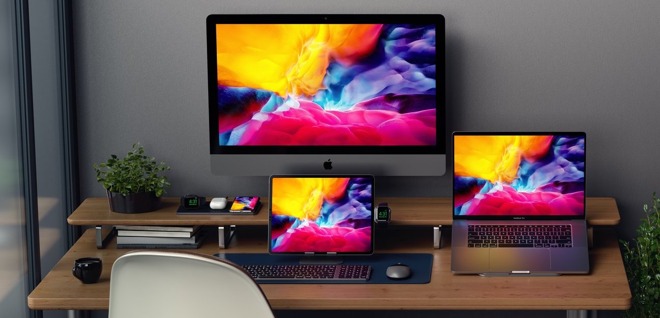 Satechi desk lineup
Most recently, we've reviewed the Satechi
108W USB-C multi-charger
that debuted during CES 2020.
To aid in the current pandemic, Satechi is donating 5% of all sales through April 15 with proceeds going to Project C.U.R.E.'s response against COVID-19. Project C.U.R.E. is donating critical supplies such as masks, gloves, and PPE to first responders in seven major cities across the US fighting the disease.
Find Satechi's full selection of computer accessories
at Satechi.net
.
Spigen
Spigen -- maker of super strong iPhone cases -- is doing its part as well. It will be donating funds from purchases to distributing necessary equipment to first responders.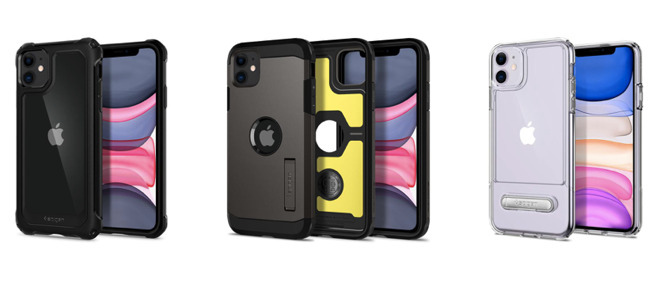 Spigen iPhone cases
All proceeds of each item ordered through Spigen Branded Webstores from April 9th to the 30th will go directly towards purchasing and distributing equipment to medical personnel, primarily in hospitals and urgent care centers.
It also announced an extended 60-day return window for any purchases made between March 1 and May 31, 2020.
Spring is as good as time as any to adorn a new case so head over to
its web store
to pick one up.
Time to come together
While the world remains shrowded in uncertainty, it is great to see everyone coming together for good. There are many ways you can help -- even in small ways -- and supporting businesses that are doing good is just one way. Also, don't forget your local businesses which are certainly struggling at the moment and can desperately use your patronage.
Above all, stay safe and support one another.