Twelve South's new ColorKit skins give your MacBook a pop of color
Twelve South's new ColorKit is a fun way to give your 13-inch MacBook Pro a little color, and keep it scratch-free.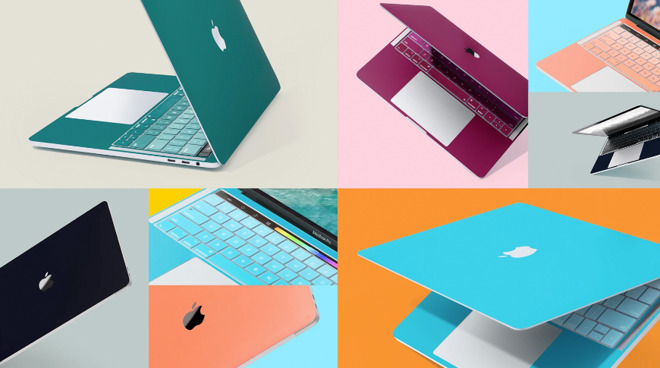 ColorKit
is a laptop skin set made by Twelve South, the same company that makes
BookBook
and Book Arc. It gives you the chance to change up your MacBook's color without any added weight or bulk the way a case would add.
In addition to giving you the chance to stand out at the office or coffee shop, ColorKit protects your MacBook from light scratches. If you plan on eventually trading in your MacBook for another model, ColorKit can help keep your MacBook looking as good as the day you bought it. The skins are made of vinyl and adhere to your MacBook with a lightweight adhesive that won't damage the surface or leave behind any residue.
Included in a set is a top wrap that covers the lid of your MacBook, a deck wrap that covers the area around the keyboard -- excluding the trackpad itself -- and a bottom wrap for the underside. Also included is a matching ombre silicone keyboard cover, which helps protect your keyboard from dust and crumbs.
Currently, ColorKit is only available for the 13-inch
MacBook Pro
, but Twelve South plans on adding more sizes in the future. ColorKit retails for
$29.99 with shipping included
, and is available in five colors: Aqua, Black, Coral, Forest Green, and Deep Rose.