New 'Today at Home' video creates 'house' music on GarageBand
Posted:
in iOS
edited April 2020
Apple is expanding the selection of topics covered by its Today at Home initiative with the introduction of new videos about music and GarageBand, in what appears to be a weekly update to the online alternative to the in-store sessions.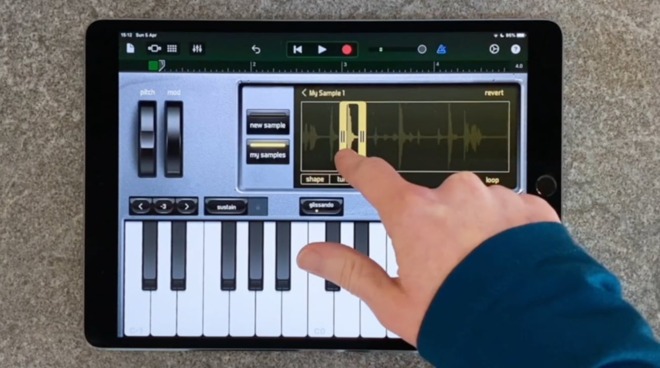 The latest
Today at Home
video, "Turn your home into music with GarageBand," has Apple Store Creative Pro Rosie J., representing the Regent Street store in London, explaining how people can create "house" music. Rather than referring to the genre of electronic dance music, the video takes a more literal approach, by turning sounds of things found around the home into a musical track on an iPad.
In the five-minute video, Rosie explains how to create a song using
Live Loops
, recording audio using the Sampler, refining the recording, creating melodies, and arranging the track.
The Today at Home sessions are a temporary replacement for the Today at Apple sessions that usually take place in Apple Stores around the world, offered while the
stores are closed
. The free tutorials explain how to use Apple products to be creative or to perform common tasks, including photography, video editing, document creation, and music production.
The first wave of Today at Home videos arrived
on April 10
, including sessions on iPhone photography and iPad artistry. The sessions are all presented by creative professionals based in Apple Stores around the world, and while they aren't as in-depth as the in-store sessions, they do serve as a form of inspiration for people who may want to be more creative while in a
coronavirus
lockdown.