Zoom 5.0 update bolsters encryption, adds meeting security features
After a month of criticism, a promised update for Zoom has arrived, introducing stronger encryption plus resolution of a number of past issues with the platform, including "Zoombombing."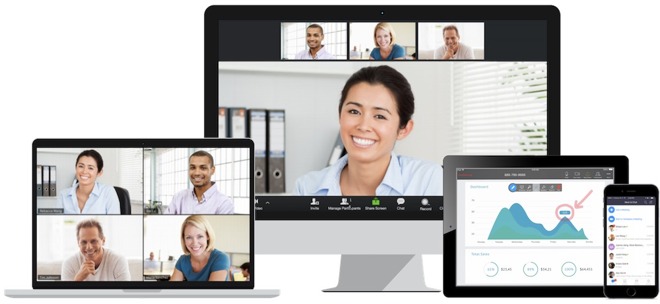 Zoom's update Wednesday is an initial step toward in a broader 90-day security plan.
Zoom has been most people's choice for video conferencing during the coronavirus, but has been plagued by
privacy
and
security
issues since its boom in popularity. On Wednesday, Zoom said it's fixed some of those issues.
The new Zoom 5.0 update, for example, introduces AES 256-bit GCM encryption, which the company
says
will offer "increased protection" of data in transit and resistance to tampering.
Previously, Zoom was misleading customers about
end-to-end encryption claims
. Even though Zoom says its GCM encryption upgrade is better, it's still not claiming that it's end-to-end encrypted.
To combat the so-called "
Zoombombing
" phenomenon, which involves bad actors joining a meeting they weren't invited to, Zoom has introduced some room control features, such as the ability to remove and ban participants, lock meetings, report users and enable waiting rooms when a meeting is underway.
Other security and privacy features include a new grouped security menu, default password-protected meetings, and the removal of meeting IDs from the Zoom interface so it'll be harder for callers to leak them.
Although originally planned for an April 22 release, the Zoom 5.0 update was delayed until April 29. The company say it's the first milestone in a broader "90-day plan" to revamp the platform's security and private standards.
All users will be required to have GCM encryption and Zoom 5.0 to join meetings on May 30.