Apple's iPhone 11 took top spot in China, outperformed larger smartphone market
Apple's sales of iPhones in the first calendar quarter of 2020 were down by only 1% in a China market that contracted by 22% year-over-year, as buyers rapidly shifted to online orders and enthusiastically bought iPhone 11 models.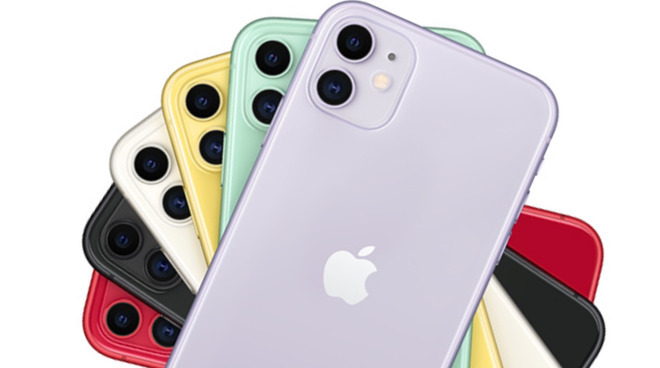 iPhone 11 has remained the top selling phone in China for 7 months
New data published by Counterpoint Research on Wednesday stated that smartphone sales in China fell by 22% in the first quarter, with particularly dismal sales in February when demand dropped by 35% over the previous year. However, Apple's
iPhone 11
and
iPhone 11 Pro
did not experience the same demand destruction.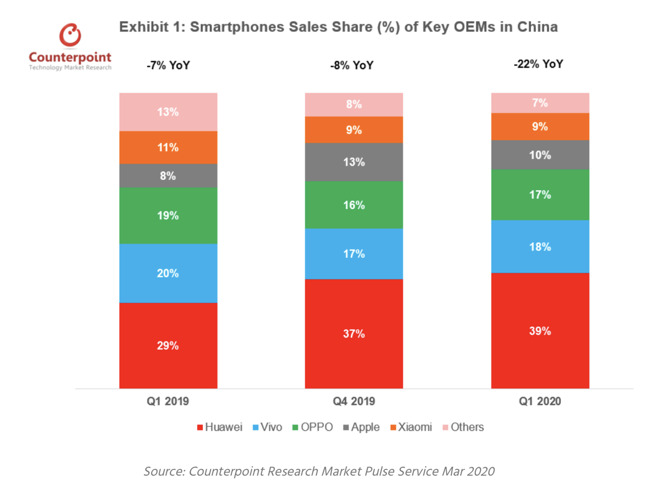 Apple's share in China grew as it maintained its sales volumes better than every domestic maker outside of Huawei
Counterpoint Senior Analyst Ethan Qi
explained
that both Apple and Huawei "managed to increase market share from the same period last year, clearly out-performing the overall market in Q1 2020. Huawei smartphone sales achieved 6% YoY growth and sales of iPhones mildly dropped by 1% only, while their counterparts suffered plummeting sales with double-digit declines."
"iPhone 11 was the best-selling smartphone model in Q1; it has topped China's best-selling models list for 7 consecutive months," added Qi. "Consumers continued to purchase iPhones from e-commerce platforms despite the shutdown of Apple stores across China during February."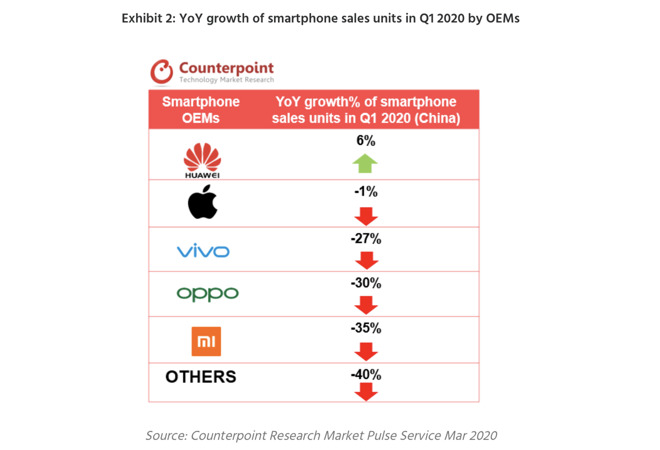 Apple remained the top premium phone vendor as top Android makers suffered a roughly 30 percent drop in sales
5G didn't save Android or bury 4G iPhones
Apple's ability to take the top spot in China with iPhone 11 is particularly notable given that a variety of domestic brands were offering 5G models at prices below $400, including the Vivo Z6 5G, Xiaomi K30 5G, Realme X50 5G, and ZTE AXON 11 5G. Despite 5G phones gaining traction and the relatively widespread adoption of 5G mobile networks in China compared to other markets, an overwhelming majority of premium buyers in the country opted to buy more expensive iPhones lacking 5G support instead.
While Apple was forced to
close all
of its retail stores in China during the quarter, Counterpoint noted that "we also estimate that the online share of smartphone sales in China surged to over 50% during Q1, from about 30% in 2019."
Counterpoint is expecting the share to drop in the current quarter, or after the pandemic is "largely contained."
That indicates that while Apple's retail stores are important, temporary closures do not end the sales of its products. Consumers who need a phone or want to upgrade appeared to have little issue with buying products online.